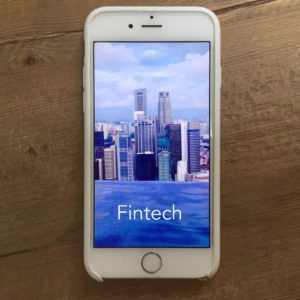 According to the Association of Chartered Certified Accountants (ACCA), Singapore is not far from surpassing London to claim the title of top fintech hub of the world.  The ACCA's September report noted that the world should "keep an eye on Asia" as red tape and Brexit weigh on London's potential for further growth.  ZUU online, a Singapore-based reporting agency that "aims to bridge the asymmetry of information between individual investors and the financial industry to help enhance financial literacy and deepen understanding of the investment arena", wrote that Singapore is poised to lead the fintech industry because
"Singapore's geographic location, widely regarded as the gateway to the Pacific Rim and its reputation as a financially transparent nation are among the reasons why it has become a much coveted location to start and build a financial business."
Singapore has been quickly laying the groundwork to prepare for the growth of its fintech industry.  In October, the country signed a fintech cooperation agreement with South Korea and Southern India.  In September, Singapore signed an agreement with Switzerland.  The Government of Singapore has also forged partnerships internally to grow its fintech hub, including a signed MOU with educational institutions.
Others speculate that Tel Aviv and Barcelona are also cities that could compete for the title in the future.
For the full ACCA analysis of Singapore and Fintech, see the report below.
[scribd id=330205301 key=key-tGirkmGhPyDOVqeqd5Ew mode=scroll]