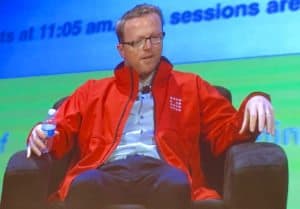 Lending Club (NYSE:LC) has announced a significant partnership with the National Bank of Canada and its US subsidiary Credigy.  The agreement calls for Credigy, a firm that specializeds in consumer finance investment,  to invest up to $1.3 billion over the next 12 months.
Scott Sanborn, CEO of Lending Club, said they were pleased with the new purchase program that adds Credigy to their investor mix.
" As we take multiple strategic actions to enhance our marketplace, we see the Credigy program as a way we're further diversifying our investor base and adding the funding visibility and stability that can make us even more resilient in various market conditions."
Brett Samsky, CEO of Credigy, called Lending Club the clear leader in delivering unsecured consumer credit.
"Based on Lending Club's track record of loan performance and our extensive review, we are excited to establish this purchase program and invest on the platform," said Samsky.
Lending Club has endured a tough year following the departure of its founding CEO and the retrenchement of institutional investors. Sanborn and his team has spent the past few months focused on bringing back big investors and positioning Lending Club for future growth. The agreement with Credigy is a significant step in the  right direction.
Lending Club allows both retail and institutional investors the ability to participate on their platform and lend money in a peer to peer type environment. The Credigy program joins other recent announcments in Lending Club's funding mix, including the launch of a 40 Act Fund and the completion of a successful securitization that supplements the stability of the retail investor base.
The parternship with Credigy comes on the same day where Lending Club announced Q3 results.