Peer-to-peer lender, China Rapid Finance, announced on Wednesday its platform has exceeded one million borrowers and it facilitated 8.8 million loans in total as of October 31st.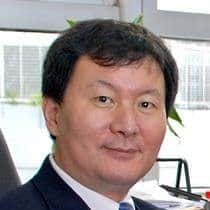 Sharing details about the new milestone, Dr. Zane Wang, CEO of China Rapid Finance, stated:
"Serving more than one million borrowers is a major milestone for our marketplace. As China's leading digital lending platform, CRF is making efforts to bring affordable credit to China's Emerging Middle-class, Mobile Active consumers, or EMMAs. By facilitating small consumption loans to the EMMA population, we are helping them create their own credit histories and serving their growing credit needs."
China Rapid Finance also revealed it is partnering with various China's internet platforms, including online travel agencies, online group-buy and shopping platforms, online gaming companies, online e-commerce platforms and payment service providers to reach and serve these potentially qualified EMMA borrowers. With these multi-data, omnichannel collaborations, China Rapid Finance is able to identify, select and acquire creditworthy EMMAs.