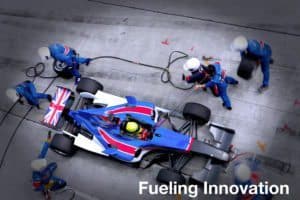 The UK has been a solid performer economically in comparing to other countries in Continental Europe.  Words are frequently matched with proactive policies that seek to promote business creation and innovation.  Today the UK has announced another initiative: Invest in Great.
The announcement was made today by the International Trade Secretary Dr Liam Fox.
The new platform will:
give UK businesses secure preferential deals through the Department for International Trade to help them start exporting
provide a brand new searchable export directory to match businesses according to the worldwide demand for different UK goods and services
The new site "will show an international audience that we're home to the most dynamic and innovative companies in the world and that Britain is open for business as never before".
While promoting all aspects of the UK market, Invest in Great also highlights the UK's prominence in Fintech stating;
"The UK is the world's fastest growing region for financial technology (FinTech) inward investment. Many of the biggest players in fintech have chosen to set up or expand their global operations in the UK."
In 2015, the sector had a turnover of about £6.6 billion in revenue and attracted about £524 million in investment.
The 4 strongest areas for Fintech in the UK are:
payments, which currently attract a wide range of innovators
platforms, particularly peer-to-peer lending, trading, personal wealth management and aggregators
software for risk management, payments, asset management, capital markets, insurance and accounting
data analytics such as credit reference, capital markets and insurance
Invest in Great also points to the strong regulatory and tax support. The UK government offers a range of tax incentives and programs to promote competition and innovation, including;
the Enterprise Investment Scheme
the Seed Enterprise Investment Scheme
Entrepreneurs' Relief
Research and development tax credits
the Patent Box scheme, where companies pay a lower rate of Corporation Tax on profits earned from their patented innovations
The UK government has  committed up to £50 billion available to support finance and insurance for supplies from within the UK to buyers outside the UK. This support takes the form of guarantees, insurance and loans issued by its export credit agency, UK Export Finance.

While Brexit fallout may have compelled the UK government to become more aggressive these new initiatives can only help maintain the UK's leading role in Fintech innovation.

Sponsored Links by DQ Promote