Earlier this week, Kickstarter announced London's Design Museum's inaugural exhibition is set to show how designs are using its rewards-based crowdfunding platform.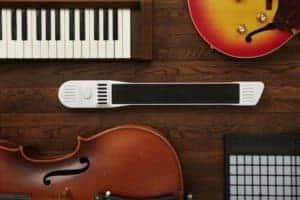 The funding portal revealed:
"We're proud that the museum's inaugural exhibitions include a look at how designers are using Kickstarter to explore bold ideas, pursue creative independence, and share their process with a community that wants to help make things happen. Together, creators and backers are changing what new designs get made, how they are produced, and who has the resources to make them. And sometimes the results of that collaboration are even museum-worthy."
According to the funding portal, the Design Museum's new exhibition explores the "interplay" between designers, manufacturers, and users. The Museum's video below explains how designers have used Kickstarter to bring their projects to life. The new exhibit is set to open tomorrow (November 24th) at the Museum's new Kensington location.