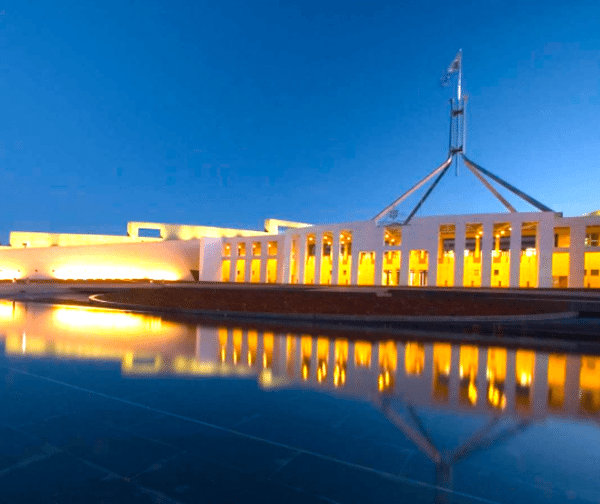 ---
The Australian House of Parliament has re-introduced legislation to improve the environment for investment crowdfunding. The bill, or Corporations Amendment ("Crowd-Sourced Funding") Bill 2016, has been widely anticipated to begin the legislative process this year.  The bill was introduced by the Treasurer, Scott Morrison, MP.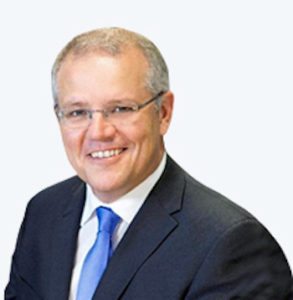 The Aussie bill recognizing "crowd-sourced funding (CSF)" as an "emerging form of funding that allows entrepreneurs to raise funds from a large number of investors.   It has the potential to provide finance for innovative business ideas and additional investment opportunities for retail investors, while ensuring investors continue to have sufficient information to make informed investment decisions".
The legislation in its current form provides regulatory relief from specific reporting and corporate governance requirements that may otherwise impede the process.  As with most national jurisdictions, current laws are designed for large, publicly traded companies with rules created before the internet even existed.  The bill would also enable "specialized markets".
The document states that new funding models that support emerging firms have the potential to "facilitate innovation and contribute to productivity growth". The government views crowdfunding as providing access to capital for smaller firms to be able to develop their service or product and, of course, grow.
Simultaneously, the bill may provide additional investment opportunities for retail investors – a sector of the market that has been too frequently excluded from early stage investing in the past.
The authors state that "for [crowdfunding] CSF to be sustainable, any regulatory framework needs to balance reducing the current barriers to [crowdfunding] CSF with ensuring that investors continue to have an adequate level of protection from financial and other risks, including fraud, and sufficient information to allow them to make informed decisions".
There are suitability requirements for both issuers and investors.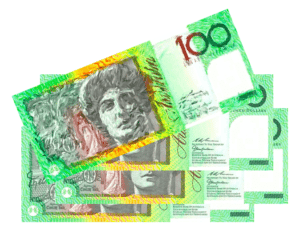 Issuers must be Australian companies with gross assets of less than $25 million at the time of the offer. Annual revenue must be under $25 million as well.
A number of recent reviews have identified the potential of CSF to provide new and innovative businesses with access to the finance they need to develop their product or service and grow.
The Government has indicated that only fully-paid ordinary shares would be applicable for crowdfunding at the beginning but recognizess there may be a need to adjust for other securities.
An issuer may raise up to $5 million in any 12 month period – thus matching many national norms (outside of the US).  This cap may be adjusted higher in the future. Issuers may also freely advertise or promote the offer as long as it complies with the prescribed rules.
Regarding platforms, a new financial service has been created that will be required to hold an Australian Financial Services License. It may also be required to hold an Australian Market License.  These intermediaries will be required to act as "gatekeepers" and make certain investors are fully aware of the risks involved along with a communication channel. As the gatekeeper, the platform must conduct checks on the issuer to a reasonable standard.  Platforms may not list offers where  directors or officers are deemed not of good character.
Fees must be clearly disclosed and platforms are able to "taking a direct or indirect pecuniary interest in the company whose securities it is offering on its platform" as long as it is disclosed.
While retail investors are empowered to participate in the offers there are two other tiers of sophisticated and professional investors.
There are certain protections for all investors, with some additional protections applying to retail investors.  Retail investors may not exceed $10,000 per issuer per a particular intermediary within a given 12 month period. There is also a 48 hour cooling off period where an investor may rescind their offer to invest.
The proposed law seeks to reduce the overall cost of conducting a crowdfunding offer recognizing that current equity fundraising laws is prohibitively expensive and the amount of funds raised through crowdfunding is typically smaller than through other equity fundraising activities.  Current regulatory mandates are therefore constraining the development of the crowdfunding market in Australia.  It was interesting that the bill compared itself to the crowdfunding statute in force today in New Zealand. There is also much attention paid to the overall cost of the crowdfunding process for all parties: issuers, platforms, and investors.
Australia took an early lead in raising capital online with the ASSOB model but intrinsic limitations undermined the effectiveness of this structure. It has taken several years for Australia to enact workable regulations and now it appears issuers, platforms, and industry advocates only have to wait a bit longer for workable regulations for crowdfunding to take hold.
The bill, as it stands today, is embedded below.
[scribd id=332187312 key=key-f3foLxLutjqv0GfFVjiq mode=scroll]