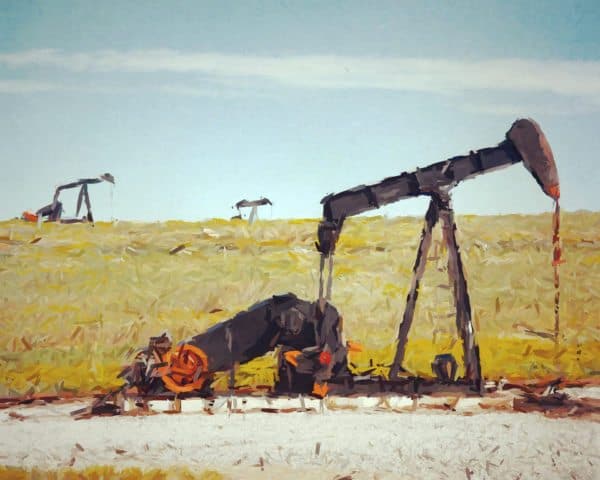 ---
Investment crowdfunding is not just for startups. While originally anticipated as a vehicle to fund the next cool startup, crowdfunding is being utilized to finance a growing variety of businesses – large and small – and industries. So why not Oil & Gas?
Crudefunders has been operating in the great state of Texas under the Texas Instrastate crowdfunding exemption until just recently.   Now using Reg CF, Crudefunders may claim the first completed investment opportunity under the new exemption raising $251,000 online. The funded project, Aquinas-TL Smith #25, LLC, is for the participation in the drilling, testing, and completion of a single well in Texas.  The estimated ROI has been pegged at 29.9% with a payback in under 24 months. For closet wildcatters – this may be for you.
Investing in Oil & Gas can be a tricky business – just like any other commodity the price of oil can shift dramatically.  Today was one of those days when OPEC met and the price of crude jumped dramatically with energy ETFs rallying to 16 month highs.
Crowdfund Insider recently spoke with Bill Wimberley, Chief Operating Officer of Crudefunders. Wimberley has been working in the oil and gas industry for about 13 years including clients like Mobil Oil, American Petrofina, Exxon, Atlantic Richfield, ConocoPhillips, Shell Oil and more.  Wimberley shared his insight into Crudefunders and how oil & gas projects are ideal for crowdfunding.
---
Crowdfund Insider: Who came up with the concept for launching an Oil & Gas crowdfunding platform?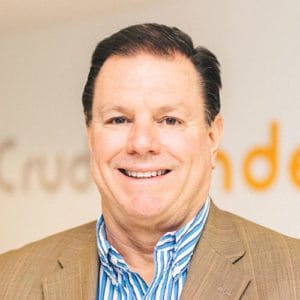 Bill Wimberley: Allan Fine (co-founder) originally came up with the idea for Crowdfunding Oil & Gas development projects in 2013.  He presented the concept to David Taylor (co-founder) and together they launched Crudefunders in 2014.  They soon realized that, because of the uniqueness of the underlying asset, Oil & Gas development projects are poised to be the ideal investment vehicle for equity crowdfunding.
Crowdfund Insider: Do you have outside investors or are you Bootstrapping?
Bill Wimberley: We were fortunate to raise enough capital from friends and family to build the initial platform (aka portal) to comply with Texas Intrastate Crowdfunding Regulations and then to bootstrap the period throughout our operation under the Texas Intrastate.   In June of this year, to coincide with the official SEC release of Title III, Regulation Crowdfunding, we completely retooled our portal to comply with both Reg CF and Reg D and to integrate with a national Broker Dealer, an escrow service provider, and a payee provider.  Now that retooling is complete, we are raising additional capital to expand outside the state of Texas for a national footprint.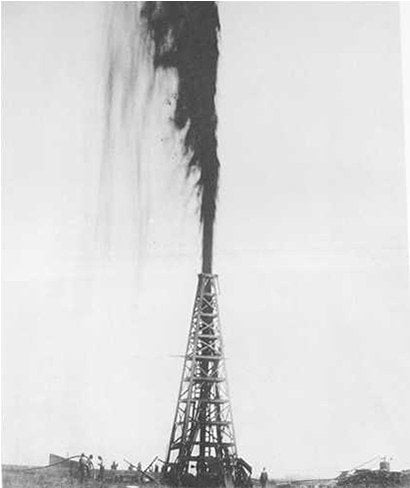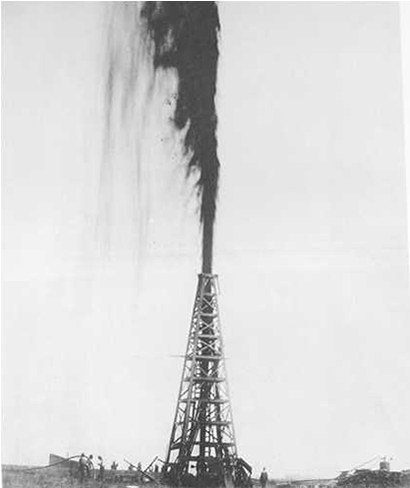 Crowdfund Insider: How are you sourcing deals? Where are most of the investments located? US only?
Bill Wimberley: We initially began operating under the Texas Intrastate with a request for proposal to all licensed Texas operators in good standing with the governing body for Oil & Gas in Texas, The Texas Railroad Commission.  As a byproduct of this, and of some initial goodwill, we received prospects from all over the world.  
All of our projects so far have been within Texas but moving forward, we will consider any project that makes good economic sense to our investors.  This does preclude us from participating in areas and formations where higher operating costs prohibit a viable offering.
Crowdfund Insider: How are you marketing your offers to investors? What types of returns are you generating? What about exits?
Bill Wimberley: We market our offers via Crudefunders.com and provide our 6,000 registered investors regular updates to check for new projects.  With the extensive use of SEO and Social Media, we are rapidly growing our investor database.  Crudefunders is currently active on opt-in eMail, Facebook, Twitter, Google+ and LinkedIn.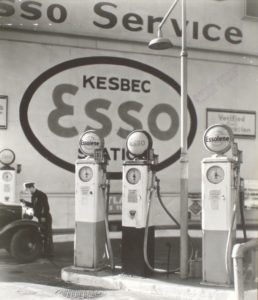 In terms of returns generated, each project is unique and carries its own return scenarios that must be analyzed and substantiated. 
Our first Reg CF project (recently closed out) posted an estimated 29.9 ROI by the Project Sponsor, but there is no "typical" project in Oil & Gas.  Every project is evaluated on its merits, including risk, exposure, and likely ROI.
Oil & Gas is a unique asset class for several reasons:  The production of an Oil or Gas well naturally declines over time and a properly-designed project should produce a significant proportion of its total dividends within the first few months and then slowly taper off until the well becomes sub-economic.  This production "decline curve", and associated revenues, is calculated based on available history, nearby production, geology, projected reserves and the current and projected price of Oil.  We like to showcase projects that provide a quick return of principal with a healthy trailing dividend stream.  By this very nature, a properly designed project should have a significantly higher Internal Rate of Return (IRR) than other asset types.  We stress the importance of IRR in project analysis to encourage investors to maximize their chance of success by participating in multiple projects over a period of time.   This concept can work particularly well if an investor receives his initial investment back every few months and then reinvests into another project as part of an overall investment program.  It is important to understand, however, that in an Oil & Gas project, the initial investment is extinguished until principal payback and the exit is the dividend stream itself.
Crowdfund Insider: Which securities exemptions are you using? Reg D (506c/b) Reg CF, Reg A+?
Bill Wimberley: We currently offer Reg CF and Reg D 506(b) securities.  A typical Oil & Gas project carries with it unique characteristics inherent to the stage of the project.  Significant tax deductions exist that are unique only to Oil & Gas and are characteristic to the stage of the well project.  In addition, different stages carry with it varying degrees of risk. Because of this, we approach this unique opportunity by separating offering types for accredited investors into 506(b) and non-accredited investors into Reg CF.  At this time we do not plan to offer Reg A+ because it specifically excludes energy projects.
Crowdfund Insider: Why is Oil & Gas a good investment when the price of crude is so low?
Bill Wimberley: Investing in a project when the price of Oil is low, arguably presents a better opportunity to the investor.  From an industry perspective, expenses in the Oil patch are significantly lower at $50/barrel that when prices are $100/barrel Oil.  Things like lease costs, rig time and drilling expenses are down as much as 50%.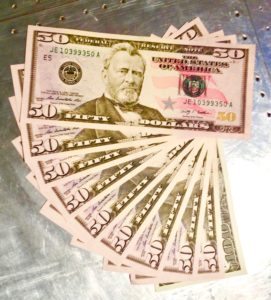 We provide and educate our investors to consider the breakeven Oil price of a project.  This is a calculation of the minimum price Oil would need to sustain over the entire duration of the project in order to simply return the investor's initial investment.  If the breakeven Oil price is $25, then any price over that $25, the investor should make money.
If prices continue their increase, this would likely reflect in multiples for the return scenarios because the monthly well-operating expenses should remain the same while revenue will necessarily increase.  A $10/barrel increase in price is potentially an additional "X" return to the venture.  This point in time is very similar to the Real Estate crash in 2009.  It was the right time to buy and hold if you had liquidity.
As another point, when Oil prices are low and traditional capital is scarce, investors have a greater opportunity to participate in better quality projects that would traditionally be only available to financial institutions.
Crowdfund Insider: How are you driving revenue for Crudefunders?
Bill Wimberley: We drive revenue to Crudefunders in the form of a nominal success fee for raising the capital to cover origination expenses.  We prefer to align our interests with that of our investors by taking an interest (aka working interest) in the project and participating alongside them.  This incentive is what helps create a strong desire for success and extra care in the due diligence process.
Crowdfund Insider: What about crowdfunding other energy verticals?
Bill Wimberley: Our intent is to stay VERY focused in the O&G vertical.  We have been presented multiple verticals from renewable energy, sustainability, hospitality, and energy service companies, but have declined them all so we can keep a focus on our business model……at least for the foreseeable future.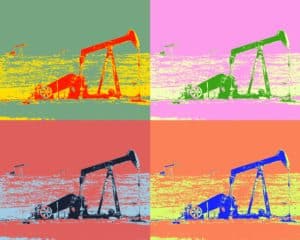 Crowdfund Insider: How has site performance been to date?

Bill Wimberley: We have been very fortunate to have funded 4 projects to date.  We have raised more capital than any of the Equity Crowdfunding Company under the Texas Intrastate exemption and we were the first Oil & Gas Company in the USA to fund a project under Regulation Crowdfunding (Title III).  We have a very large investor database that grows everyday which makes this possible along with a great team that vets our projects that have been listed.  We see a bright future and hope to be able to list a new project every month for the short term and grow to listing a new project weekly by mid 2017!

Sponsored Links by DQ Promote