EstateGuru, a peer to peer lender based in Estonia, announced on Thursday its average historic return reached the level 13.4% (since December 2014), which the platform claims to be the highest return among crowdfunding platforms for secured property loans.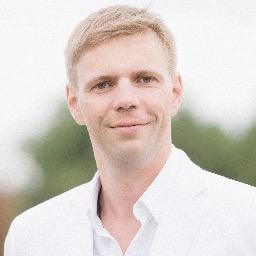 The online lender's founder and CEO Marek Pärtel revealed within the last two operational years; EstateGuru has offered its investors the chance to invest in nearly 100 secured property loans with a record high annual average historic return of 13.4%. It was also reported that in comparison, some of Europe's most popular and most established crowdfunding platforms like LendInvest, PropLend and Saving Stream have an annual average return of respectively 7.06%, 9.39%, and 12%.
Pärtel then stated:
"EstateGuru has managed to offer its investors the best returns due to high-quality projects and additional bonuses (e.g when the loan is repaid earlier, the borrower is obligated to pay the minimum 3-4 months interest). Our platform allows both professional and still experimenting investors earn equally great returns. Moreover, our more eager investors can take advantage of our affiliate program."
EstateGuru added its more than 5600 investors from 34 countries have earned a cumulative interest revenue €648,421 and more than €15 million worth of loans have been funded. Largest investment portfolios on the platform exceed €700,000, and the investors have not lost a single euro on the EstateGuru platform throughout its entire history. The lender claims its priority is to offer its investors secured and high-quality investment opportunities in Estonia and abroad.