RealtyShares announced on Thursday its community of investors raised $2.25 million to recapitalize and fund the renovation of Avesta Communities' Bridgewater complex, a 344-unit apartment community located in Orlando, Fla.

According to RealtyShares, Avesta Communities recently acquired the property below its appraised value and planned to perform renovations that will allow it to compete with higher end properties in the local market. Andre Gonzalez, an associate at Avesta, stated:
"We are excited to partner with RealtyShares in our first crowdfunding project. We think crowdfunding is an industry with significant long-term growth potential, and Avesta is committed to growing our base of capital partners through this new vertical. RealtyShares' ability to serve as the intermediary between sponsors and investors maximizes efficiency, and allows Avesta to focus on adding value to our communities and capital partners."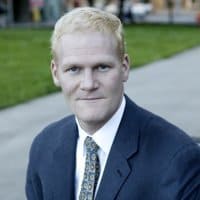 Bryan Schultz, Vice President of Equity Investments at RealtyShares, added:
"With the flexibility to raise minor, non-controlling equity interest in deals like Bridgewater, RealtyShares demonstrates value to deal sponsors looking to supplement their capital relationships. In addition, it creates value for the private investment community by providing access to deals that are typically reserved for institutional investors. It's a pleasure to be able to offer an opportunity to invest with a partner as established as Avesta."
To date, the RealtyShares network of investors has funded upwards of $200 million across more than 400 investment opportunities on the platform, funding residential and commercial projects in 31 states.