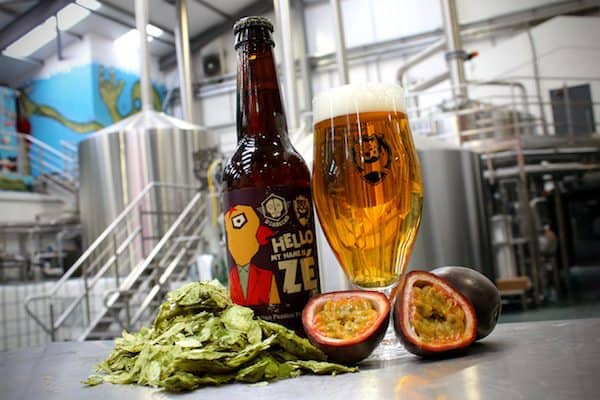 Just a few weeks after launching its mini bond on equity crowdfunding platform Crowdcube, BrewDog has successfully secured nearly £6 million from more than 1850 investors. The brewery company originally sought to raise £500,000 (with a max of 10 million).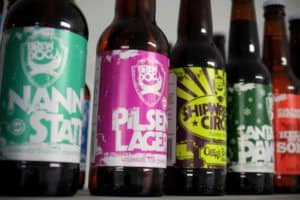 As previously reported, BrewDog was founded in 2007 by Martin Dickie and James Watt and has raised over $30 million in its ongoing crowdfunding offers in the UK, called Equity For Punks. The brewery's USA equity crowdfunding pitch, Equity For Punks USA, was launched in August and is currently live on BankRoll.  The offer is seeking a raise of up to $50 million under Reg A+, and BrewDog stated over $3 million was secured so far.
The BrewDog crew explained:
"Known not only for its bold, uncompromising, flavourful beer, BrewDog has reached audiences far and wide with its innovative and unrestrained marketing. As opposed to spending heavily on above the line advertising, BrewDog has repeatedly found ways to rack up column inches with its alternative, educational and entertaining takes on beer. From brewing a beer at the bottom of the North Sea to storming the bank of England with a tank to launching its record-breaking Equity for Punks crowdfunding programme, BrewDog's reputation is as worth talking about as its beer."
In a recent update, BrewDog announced it is now offering hard copies of the DIY Dog was given to existing shareholders who re-invested in BrewDog during Equity for Punks IV. This was part of the TopUp Dog event, and the brewery is giving these books to 3,000 investors. It was also revealed:
"James and Martin have been busy signing each and every copy that is currently winging its way to our shareholders who re-invested in the company we own together. This herculean feat of annotation took both of them several hours, but it was the least we could do for the thousands of beer fans who decided to re-up their support for BrewDog. The books are in the mail now, and should be arriving in the eager hands of our TopUp Dogs this week! DIY Dog was the summation of our desire to pass on all that we have learned, as we approach our tenth anniversary. As many companies cling to the faded parchment sheets containing their secrets, we gave away the recipes to every BrewDog beer ever made, for free, to the amazing homebrewing community that has supported us since the very first Punk IPA brewday in Fraserburgh (and well before that, come to think of it). It is the ultimate in open-source brewing."
Funds from BrewDog's mini bond initiative will be used to expand into more international markets, as well as invest in BrewDog's Aberdeenshire brewery to help keep up with ever-increasing demand from European markets. Funds will also go towards the new American facility located in Columbus, Ohio. The campaign is set to close next month.
Have a crowdfunding offering you'd like to share? Submit an offering for consideration using our Submit a Tip form and we may share it on our site!