Tima says that it is Vietnam's first P2P lending platform, and it has recently secured Series A funding from a Singaporean investor.  The amount is unclear but is a reported "US dollar seven-figure" amount.  The Singapore fund is also unnamed.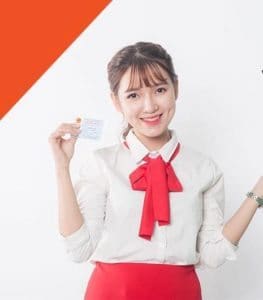 An unnamed co-founder of Tima told Deal Street Asia,
"We have localised the LendingClub model so that it works for the Vietnam market. We have shown investors our business verticals and licenses for these activities in Vietnam. They work properly."
Tima also claims to be responsible for over two million transactions.  The startup's goal is to close the gap between consumer and SME loan seekers and lenders that do not want to make small loans.
Tima launched in 2015 and has reportedly worked with nearly 10,000 lenders.
TechinAsia described that Tima works as such;
"Tima uses algorithms that pull people's credit scores and analyze data from their social media accounts to determine their creditworthiness, then matches them with lenders.

Tima charges a fee for every successful transaction. It now has over 960 lenders on its platform, which has seen more than 2 million transactions since it was created in July last year. 'Cumulative lending money' from lenders on Tima is pegged at around US$115 million, the company claims. It didn't say clearly if the amount has been extended as loans to users."
Tima's Google-translated Vietnamese-to-English webpage describes itself as such;

"With [an] initial investment of 150 billion VND [approximately $6.5 million], TIMA [began] participating [in] financial markets technology from 2015 as [the first] provider of technology lending platform peer (P2P) in Vietnam. [In] June 2016, TIMA initiated [its] mortgage loan services online, providing financial advisory services simply, quickly and reliably to customers across the country."
Tima's Facebook page is here and Tech in Asia is waiting on more information from Tima on its internal operations, how its products exactly work, and the company's financials and funding.  Until then, Tima has more work to do in terms of transparency and marketing if it wants to progress onto additional series of funding and growth.

Sponsored Links by DQ Promote