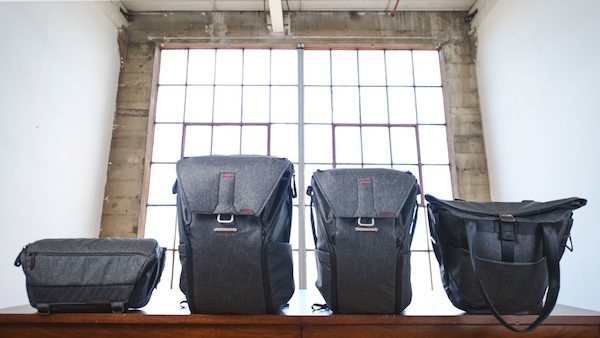 Peak Design, the company behind The Everyday Backpack, announced last week that 99% of its backpack, tote, and sling have successfully been shipped to Kickstarter backers. The project was launched on the crowdfunding platform earlier this summer and secured $6,565,782 from 26,359 backers.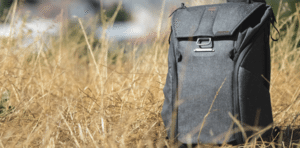 As previously reported, Peak Design's Everyday collection now offers four bags, the Everyday Backpack (features two sizes), the Everyday Tote, and the Everyday Sling. Each of the bags has lightweight, waterproof material and are all custom with a lifetime guarantee. The bags will also feature dedicated carry for laptop/tablet devices and tripods, along with discreet built-in luggage straps. The Everyday Sling is currently available for $125, the Everyday Tote is $155, and the Everyday Backpack is $199. Each bag is available in the colors ash and charcoal.  
Peak Design also revealed 25,235 orders have been shipped or are in the hands of shipping carriers, while 287 orders have not shipped yet. While sharing details about the unshipped orders, the company explained:
"The 287 orders that have yet to ship are all out of the Hong Kong warehouse, and all contain Charcoal Totes. Due to a manufacturer shipping error, our Hong Kong warehouse was short 300 Charcoal Totes. Unfortunately this issue was discovered when a shipment arrived at the Hong Kong warehouse a couple weeks ago and the quantities didn't match up with the receiving information we had sent to the warehouse. Those 300 Charcoal Totes were still being manufactured, so upon finishing them we express shipped them to our Hong Kong warehouse for fulfillment. They were supposed to arrive at the warehouse on December 21st, but we hit port congestion which pushed back warehouse receiving. Tonight we received an update that the warehouse hopes to receive the items by the 24th. If they don't receive them on the 24th, they won't get them until the 27th due to holiday closure. Either way, we're working closely with the warehouse to expedite order processing for these remaining 287 orders so they leave on the 28th or 29th. It's a tough time of year for our warehousing and shipping partners since they're all operating at capacity, but we're working with them as closely as we can to get y'all sorted."
Also addressing those who didn't receive their orders by Christmas, Peak Design wrote:
"First, we apologize to those backers who aren't getting their rewards in time for the holidays. This Summer, our conservative estimates told us that every single backer would have rewards in-hand by Christmas, and those estimates looked accurate even up through the beginning of this month. But a handful of bumps along the road—most notably the Tote shipping error, the Tote hook fix, and sluggish Range Pouch production—pushed us right up into the thick of the holiday shipping season, where in many cases no amount of pushing and prodding can make things go faster."
The company then added:
"We have been and we continue to do everything in our power to make good on the expectations we set with you. In Canada, for example, we recently rush shipped several hundred Tote and Range Pouch orders so they would arrive today or tomorrow. Our customer service guru Jen has been on the phone with our warehouse managers nightly, devising ways to speed up handling and packing times. We've also air-freighted roughly 70% of our supplier-to-warehouse shipments for this campaign. Normally, we sea freight all shipments, since air freighting costs double. It sometimes costs more than the cost of the inventory in the shipment itself. We are pulling every string that our fingers can reach, and we'll continue to do so until that 99% becomes 100%."
Have a crowdfunding offering you'd like to share? Submit an offering for consideration using our Submit a Tip form and we may share it on our site!