Following the announcement that John Smedley's studio PixeImage Games has officially shut down and its Indiegogo-funded project, Hero's Song, is not happening, Smedley himself addressed backers of the game and revealed refund details.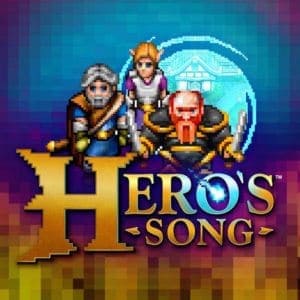 As previously reported, PixeImage Games announced the unfortunate news on its website:
"It's with a heavy heart that I have to report that Pixelmage Games is going to be shutting down and we have ceased development on Hero's Song. For the last year, our team has worked tirelessly to make the game we've dreamed about making, and with your support, and the support of our investors, we were able to get the game into Early Access. Unfortunately sales fell short of what we needed to continue development. We knew going in that most startups don't make it, and as an indie game studio we hoped we would be the exception to that rule, but as it turned out we weren't."
Smedley took to the update section of Hero's Song and stated:
"We will start contacting you early next week and begin getting the refunds processed then. This week is getting things organized to begin that work and honestly with the holidays we have some people out with their families. I hope you can understand that part. We assure you 100% of your money will get back to you promptly. Basically you'll have two choices – either a check, or a paypal refund."
Smedley noted that he and his team have to put a 3-month clock on this and March 31st will be the last day to file for backer refunds. He also shared:
"I've seen a lot of emails saying 'keep my money.. thank you for your hard work' You have no idea how good that makes us feel, but we actually feel the opposite. PLEASE TAKE YOUR MONEY BACK. We took your money in good faith and it is with that same good faith that we want to give it back to you. We believe in crowdfunding and I want us to be one of the happier stories in terms of treating customers right. I hope to run into you at E3 or in a bar or wherever and shake your hands to thank you so much. I'd feel better knowing you have that money back. If you want to invest in another project, check out Project Resurgence from CohhCarnage's studio. That's more than worthy of your consideration."
He went on to add:
"Crowdfunding gets a bad name sometimes for not delivering. By taking your money back we're all setting an example for how every crowdfunding project should conduct itself if something goes wrong. We weren't perfect, but there was never a scenario where we would even consider not doing right by you when it comes to your money."
Smedley and his team originally set out to raise $800,000 on Kickstarter for Hero's Song before making the decision to move the campaign to Indiegogo, which raised nearly $100,000. Hero's Song is described an as open world rogue-like fantasy game done in 2D pixel style. 
Have a crowdfunding offering you'd like to share? Submit an offering for consideration using our Submit a Tip form and we may share it on our site!