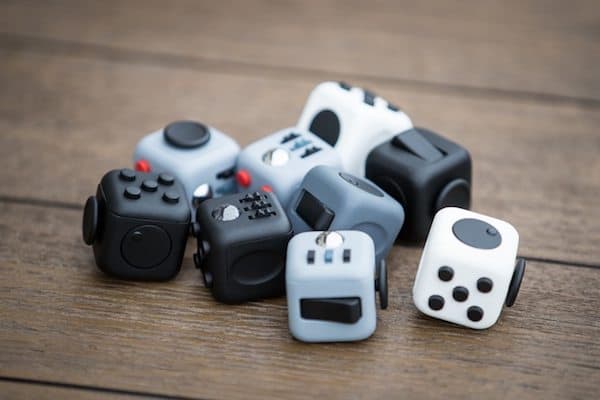 Just a couple of months after securing $6,465,690 from 154,926 backers, the creators of Kickstarter success Fidget Cube, Antsy Labs, announced there is now a delay in the shipping of the small popular product.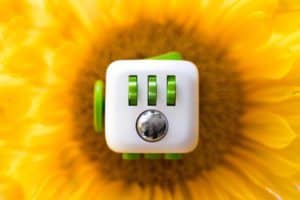 As previously reported, the vinyl desk toy has six sides that feature different ways that users can fidget, which are click, glide, flip, breathe, roll, and spin. Antsy Labs stated:
"There are really no limits to when and where you can use Fidget Cube. Use it while listening to a lecture, or while studying for that upcoming test. Use it in the next meeting you have to attend (or lead). Use it at your desk while working on projects. Enduring a lengthy commute and need to relieve some stress? Fidget away. Marathoning a Netflix series? Yep, you can fidget then too."
Although some of the Fidget Cubes were set to ship this month for the December backer tier, Antsy Labs revealed that there was an issue in the production, which is now causing a shipping delay:
"We need to let you know that we discovered an issue that we had to make a tough call on. It's an issue that many possibly wouldn't have noticed, but it's one that a person who uses their Fidget Cube often would probably notice over time and with heavy use. We had to make the difficult decision to briefly pause shipping in the name of quality. Typically this wouldn't be too big of an issue but with the holidays and a tight deadline it has made a greater impact."
The company also noted:
"This decision was not made lightly – the temptation to forge ahead and ship some potentially faulty products was present but we never want to (nor will we ever) do that.We can confidently say now that the issue is remedied and the Fidget Cubes you receive won't have this flaw. To reiterate, this has caused anxiety within us as we have always planned on delivery before Christmas. The glimmer of good news is that it won't be much longer before you have your Fidget Cubes. As mentioned over and over again, we won't sacrifice quality to ship Fidget Cube faster. When we are talking about the number of backers (you) that have high expectations for how their Fidget Cube should feel and function we have no other choice but to make sure every 'box' is checked. This is a weight and responsibility that is not lost on our small startup."
Antsy Labs went on to give some good news to backers that were looking to give the cube as a Christmas gift:
"We have both been racking our brains as to how we can make it a little easier for you to still give something this season. We have put together a small collection of graphics you can use to add to a Christmas/Hanukkah/holiday/birthday card, ecard, email, etc. to have a tangible way to gift the promise of a Fidget Cube. Additionally, for those who happen to have a 3D printer or 'know a guy' that has a 3D printer, we will be adding a printable gift of sorts later this week. On Friday, we plan to add additional graphics you can use, including a card for Kwanzaa as well as designs with a broader application."
The company added that all remaining December tier backer rewards will be shipped out as soon as possible.
Have a crowdfunding offering you'd like to share? Submit an offering for consideration using our Submit a Tip form and we may share it on our site!