This week, co-founder and chief executive of Crowdstacker, Karteek Patel, revealed the lender's Innovative Finance ISA (IFISA) has attracted £1 million from investors each month.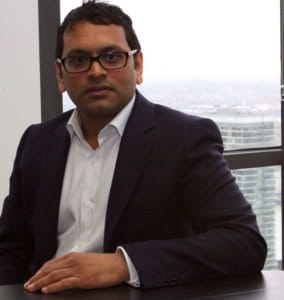 As previously reported, Crowdstacker currently offers P2P investment opportunities backed by British businesses that are said to have a good track record or can offer security. Crowdstacker assures that each eligible P2P investments have been scrutinized with a high level of due diligence. The lender stated it believes this is an advantage over competitors within the P2P market as some other providers may only undertake automated credit analysis. Crowdstacker launched the IFISA in April 2016 and enabled investors to take advantage of earning tax-free interest on any of the investments on the Crowdstacker platform. Before the IFISA launch, Patel explained:
"Our investors to date have secured rates of return of around 5-7%, and now we can offer this in ISA format so they can also reap the tax efficiency benefits. Our method is to offer a curated list of businesses which have passed our stringent due diligence process and are able to offer a variety of security back-ups to investors. So, unlike some other platforms in the P2P space our process isn't about spreading risk across a number of more volatile businesses. Instead it is about investors choosing an investment opportunity that suits them and their individual circumstances, from amongst a small selection of solid British businesses with strong security."
During a recent interview with Peer2Peer Finance News, Patel stated three out of four Crowdstacker's investors have now lent through the IFISA. He noted that 50% of the lender's investment came through the IFISa and he expects more take up as the ISA season approaches this April. Patel shared:
"Naturally in ISAs there are some who plan in advance, but there is always a call to action that if you don't use your ISA allowance you will lose it."
Patel also noted that he and his team are not worried about Crowdstackers' competition, which includes Zopa, RateSetter, and Funding Circle. He added:
"Just by some of the bigger players being in there, the IFISA will get more coverage and traction."
Crowdstacker is considered one of the elite few peer to peer lending platforms that received the stamp of approval by the FCA as a fully regulated platform.