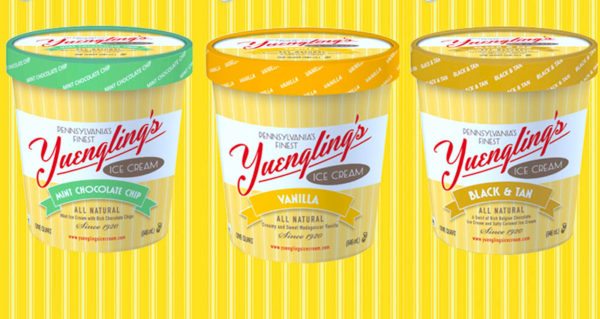 ---
Mark Elenowitz, CEO and founder of Tripoint Global Equities, is a firm believer in the potential of Regulation A+.  The updated securities exemption, improved under the JOBS Act, enables companies to raise up to $50 million from both accredited and non-accredited investors. Typically most early stage companies have utilized Regulation D to raise growth capital.  Title II of the JOBS Act created "accredited crowdfunding" where issuers could advertise their offers online and elsewhere – the only caveat being investors must be accredited (i.e. $200K a year in income or a net worth in excess of $1M not counting one's primary residence). Reg D is pretty straightforward with few requirements – so why do Reg A+ at all?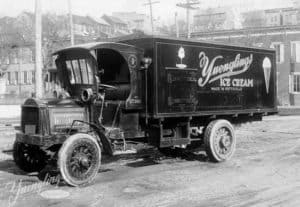 Banq, a division of Tripoint Global, is in the midst of raising capital for Yuengling Ice Cream (not part of the beer company but sharing a common ancestry).  Yuengling has been making ice cream since 1920 so this is no startup at almost 100 years old. Yuengling has decided to use both Reg D and Reg A+.  Crowdfund Insider contacted Elenowitz to better understand his strategy behind utilizing Reg A+ and his expectations for investment crowdfunding in 2017.
Crowdfund Insider: If you are doing a Reg D to raise capital, why do the Reg A+ at all?
Mark Elenowitz: Reg D is only available to accredited investors, which is a limited pool of investors.  Reg A+ allows non-accredited investors to participate in the IPO. Also, it allows the Company to get additional exposure for its products and hopefully will generate new customers for ice cream.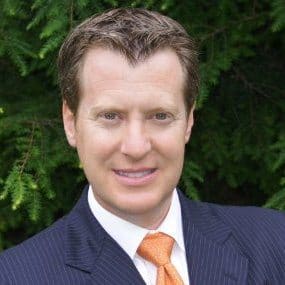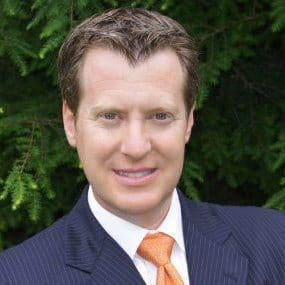 Reg A+ allows the use of social media, electronic communications and larger visibility for the Company.  Yuengling has a large following of customers, fans, and social media following that love the product and now under Reg A+ can be a shareholder.
Many of those consumers are not accredited.  Now with Reg A+ they can not only be a customer but they can participate in the future growth of the Company.
Crowdfund Insider: Will terms be the same for Reg D and Reg A+ investors? If not, how will they differ?
Mark Elenowitz: No,  The Reg D is a convertible note that converts to a discount to the IPO and contains warrants. It contains no registration rights so the shares remain restricted for 6 months after the IPO.  The Reg A+ is anticipated to be straight common stock that is eligible for immediate resale on closing with no restriction.
Crowdfund Insider: How much time will be necessary to raise the Reg D funding?  
Mark Elenowitz: The Reg D will remain open until the completion of the offering or qualification of the Reg A+. We anticipated filing the Reg A+ in the 2nd quarter [ of 2017] and anticipate completing it mid summer.
Crowdfund Insider: Why trade on NYSE or NASDAQ? Isn't compliance/listing less expensive on OTC Markets?
Mark Elenowitz: Our clients only look to trade on the higher exchanges.  The listing fee for NYSE is only about $15,000 more.   I also feel that if an investor makes an investment in a company, then the Company has a responsibility to file their financials quarterly rather than semi-annually as Reg A+ requires.  Transparency is important.  There are benefits to all the markets, but the biggest benefit to a national exchange listing is liquidity and the ability for shares to trade in the secondary market without the blue sky issues.
What most issuers do not understand it that Reg A+ is a primary offering and has national blue sky exemption.  When the deal closes the shares can only be solicited in certain states and most broker-dealers cannot solicit orders due to compliance issues and state blue sky laws.  The OTC has been doing a great job of getting states to give blue sky exemptions, but it is still only for limited states at this time.
When shares trade on the NYSE MKT or NASDAQ, there are no secondary blue sky trading issues and most compliance departments of broker-dealers allow their reps to solicit orders.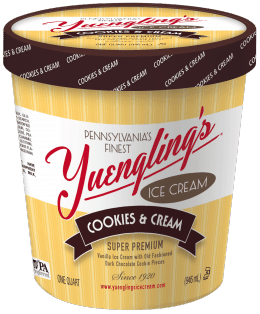 Crowdfund Insider: How did you connect with Yuengling Ice Cream?
Mark Elenowitz: They were referred by a law firm we work with.
Crowdfund Insider: Will you continue pairing Reg D (506c)/Reg A+ offers going forward?
Mark Elenowitz: Absolutely.  We have several transactions coming with Reg D (506c) offerings ranging in size from $5 million to $20 million, followed by a Reg A+ to either NASDAQ or the NYSE MKT.
Crowdfund Insider: Any predictions for 2017?
Mark Elenowitz: 2017 will be the year of bringing back the Small Cap IPO.  Larger investment banks have already begun to look at this market, and larger more advanced companies are planning to use Reg A+ as a tool for capital formation.
This is great news for individual investors as they may now get access to higher quality deals.
Have a crowdfunding offering you'd like to share? Submit an offering for consideration using our Submit a Tip form and we may share it on our site!