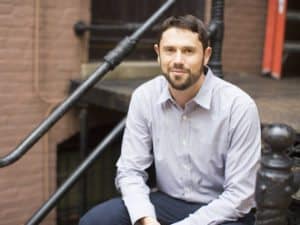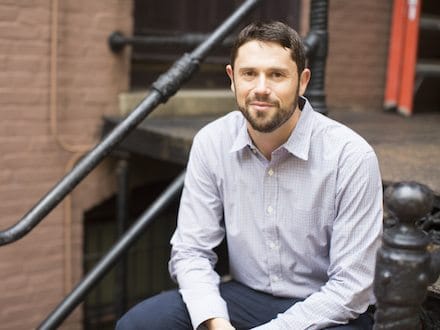 Fundrise has posted a page blocker announcing a new feature or application to be revealed soon. While short on details, Ben Miller, CEO and co-founder, states they are preparing to embark on "perhaps our greatest innovation yet."
Fundrise was the first online investment platform to offer real estate crowdfunding in the US. They then trailblazed their eREIT using updated Reg A.  So what could be next? We will know soon enough.
We promise to keep you posted.
Fundrise's notice is reproduced below. 
---
Our next innovation is coming
Steve Jobs said:
"The ones who are crazy enough to think they can change the world, are the ones who do."
We've built Fundrise based on the belief that by thinking differently and taking on challenges others would not, we can achieve big things.
In the six years we've been in business, I've lost count of the number of times people have told us what wasn't possible:
"It's impossible for you to raise money for real estate on the web."
"It's impossible for you to manage thousands of investors."
"It's impossible for you to compete with traditional institutions."
Yet every time we succeed, those same critics change their tune and tell us it was inevitable.
Even more often than that, most industry "experts" just ask why:
"Why make it possible for everyone to invest?"
"Why not just raise money from institutional investors?"
"Why have the lowest fees, when you could charge people more?"
For us the answer has always been simple: because, it's what's best for you, our investor.
But even after six years of continuous innovation, we've only scratched the surface of technology's potential to revolutionize the way people invest. Today, Fundrise technology allows us to cut costs and improve efficiency. Tomorrow, we believe it will redefine what it means to be an investor.
And so now we prepare to embark on perhaps our greatest innovation yet. We expect to hear the usual critics tell us it's not possible. That we should just do things the way they've always been done.
But for us, making the bold decision where others would play it safe is not a choice. It's who we are and it's the only way to fully realize our vision for the future.
I look forward to sharing more with you very soon.
Onward,
Ben Miller
Co-Founder & CEO

Sponsored Links by DQ Promote