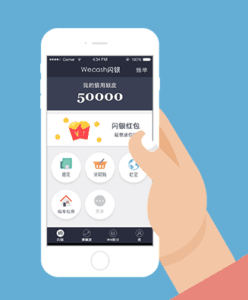 Wecash Group, one of China's top Fintech firms, has entered the Indonesian market via a joint venture with JAS Kapital and Kresna Investments. Wecash is a big-data credit evaluation platform. Founded in 2014, Wecash was the first Chinese startup to leverage data to detect fraud and appraise consumers credit. The platform uses more than 7000 personal data points including social networks, e-commerce transactions, search engines along with machine learning techniques to build credit models and generate complete credit profiles for users. Wecash raised an A round of funding in 2014 from IDG in the amount of $6.6 million. A B round of funding followed in 2015 for $20 million. Total users topped 45 million in early 2016.
As reported in DealStreetAsia, this is Wecash's second expansion into a market outside of China. Operating out of its Singapore offices, Wecash recently expanded into Brazil.
The report quoted Wecash Chief Strategy Officer James Chan;
"We are delighted to have the opportunity to contribute to Indonesia's fintech ecosystem and partner with Kresna Investments and JAS Kapital, both of whom I consider to be leading players in their respective fields in banking, finance and fintech."
Wecash was incubated in the SuperCharger Fintech Accelerator program based in Hong Kong.