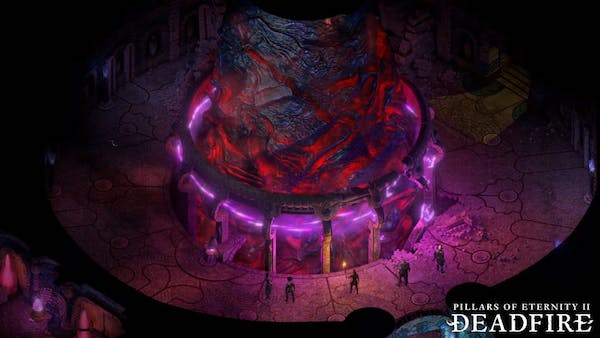 Obsidian Entertainment, the video game studio behind the Kickstarter success Pillars of Eternity, announced on Thursday the official launch of its crowdfunding campaign on Fig to raise $1.1 million for the video game's sequel, Pillars of Eternity: Deadfire. Within a matter of hours, the initiative successfully secured more than $300,000 from nearly 3,100 backers. 
Obsidian made an appearance on Kickstarter in 2012 to raise $100,000 for the first Pillars of Eternity. The game immediately hit the spotlight and received nearly $4 million from close to 80,000 backers by its closing. Pillars of Eternity is described as an isometric, party-based computer RPG set in a new fantasy world. The game will "take the central hero, memorable companions and the epic exploration of Baldur's Gate, add in the fun, intense combat and dungeon diving of Icewind Dale, and tie it all together with the emotional writing and mature thematic exploration of Planescape: Torment."
Pillars of Eternity: Deadfire's story reads:
"Eothas has returned. The god of light and rebirth was thought dead, but he now inhabits the stone titan that sat buried under your keep, Caed Nua, for millennia. Ripping his way out of the ground, he destroyed your stronghold and left you at the brink of death. To save your soul, you must track down the wayward god and demand answers – answers which could throw mortals and the gods themselves into chaos.
"Your hunt takes you to the Deadfire Archipelago. Located even farther east than the colonies of the Eastern Reach, Deadfire comprises hundreds of islands spanning thousands of miles – ranging from lush tropics to barren deserts. Many of these lands have never been charted, while others are inhabited by rich native cultures and a new wave of colonial settlers."
Those that back the project will receive the various perks, including the game (starting at $29), guidebook, soundtrack, special in-game items, and signed collector's edition. Perks are scheduled to be delivered the first quarter of 2018 and will be shipped anywhere in the world. The Fig campaign is set to close on February 24th.
Have a crowdfunding offering you'd like to share? Submit an offering for consideration using our Submit a Tip form and we may share it on our site!