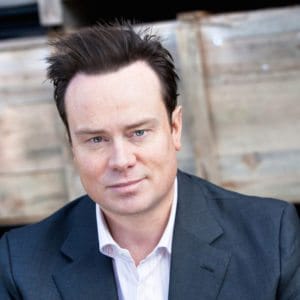 The House Crowd, a property crowdfunding platform, has published survey results highlighting a nagging issue.  UK individuals that are nearing retirement (55+ years old), are woefully ill-prepared to retire. This is a common theme not just in the UK but around the world. Much of the responsibility lands on the individual and their decision to spend now and save later.
The data, drawn from a OnePoll survey of 1,000 employed adults aged 55+ across the UK, indicates:
41% say their hopes for a financially secure retirement are no longer possible
Over a third (37%) say their lifestyle will be worse once they retire – just 16% think it will improve
Over a quarter (26%) say it's too late to change their plans and save more for their retirement
One in five (20%) blame the Government for not being able to save for retirement
On average, those surveyed said they'd like their annual income to be £18,235 once retired – but think in reality they will only receive £14,180
Over half (51%) do not have a personal pension, and do not plan to put one in place
Over a quarter (28%) do not have a workplace pension, and do not plan to put one in place
Women feel even less positive about their retirement than men: just 17% of women said they are prepared financially for retirement, while 28% of men reported being on track. Women were also more likely to blame the Government for being unable to save for their retirement (23%, versus 18% of male respondents).
Expecting the state organized pension is one way to tough it out but another is to start saving now. The new generation of online investing platforms may be one method to help boost retirement income. There is a growing number of online lenders that offer decent returns along with relative risk. The House Crowd is, of course, a platform that would like to capture some of this business.
 "These results paint a miserable picture for our Baby Doomers – but it's not too late for people approaching retirement to improve their situation. By exploring newer investment options, like property crowdfunding, over 55s can benefit from solid rates of return to help make retirement more comfortable," says Frazer Fearnhead, founder and CEO of The House Crowd.
Alternative finance platforms may be a good vehicle to invest and grow your money. During a historically low level of interest rates, holding money in a savings account may not be the best approach – depending on your situation and appetite for risk.

Sponsored Links by DQ Promote