Real estate crowdfunding platform DiversyFund announced on Monday a seven thousand square foot luxury home investment opportunity in Monterey, California is nearing fulfillment. The project, which is offering an 18% preferred return with an estimated nine to twelve-month investment term, raised 90% of its funding target.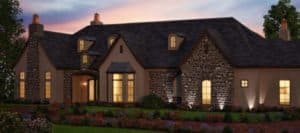 According to DiversyFund, the home will overlook the Monterey Bay and will sit on seventy-five acres with a gated community that will offer golf club membership. The property will also have views of the ocean. It was revealed that foundation has already been poured and the construction is ready to begin. 
DiversyFund added that the investment minimum for the project is $5,000 and its development team has been at the job site from the beginning.