Bhume Bhumiratana works on blockchain in Thailand and in an interview with the Bangkok Post, he said that the country is poised to see the technology take over banking and financial services in the near future.
"The adoption of blockchain technology is expected to be widely seen here by 2018, thanks to its capability of transferring valued assets with trustworthiness, transparency and security."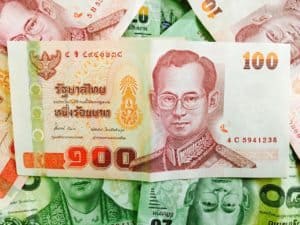 Bhume also said that while blockchain may be difficult to understand during the implementation stage, the upkeep of the technology is easier to handle.  It requires advanced programming talent to put the system into place, but maintaining it once implemented is easier and less costly, he said.  He also argues that it is an investment worth making, even if the initial implementation slope is steep; it pays off in the end.
What would be the implications of such rapid and consequential changes?  Law and academics will have to keep up.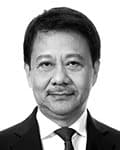 Dhiraphol Suwanprateep, a partner in Baker McKenzie's Bangkok law firm, therefore took a more cautious tone in regards to blockchain.
"Policymakers need to understand this technology and consider relevant regulations before adopting it."
Of particular concern to lawyers and citizens should be the use of data and privacy once the technology is entrenched in society.  Dhiraphol commented;
"There are also data residency/sovereignty laws to consider, where certain countries do not allow the transfer of sensitive data outside the country of origin."
According to the Bangkok Post, Thailand leads Southeast Asia in the use of blockchain technology.

Sponsored Links by DQ Promote