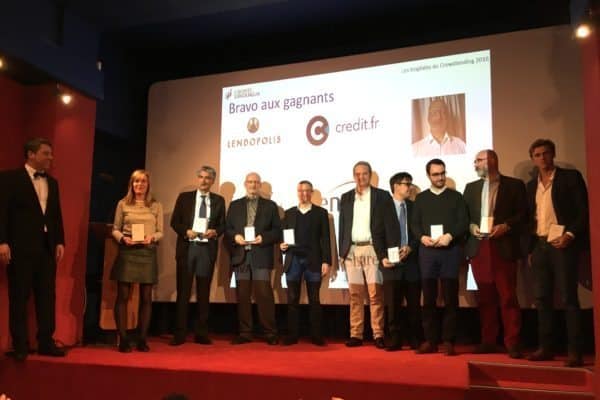 In what is probably a worldwide premiere, the French SME lending aggregator site crowdlending.fr organized an online competition enabling retail investors to elect their favorite lending marketplaces. The members of crowdlending.fr's community of lenders lend on average €4,500 through 3,2 platforms. The 600 voters, who belonged to the most active lenders, were able to cast more than 3,000 votes ‒ quite a representative pool given the still relatively small size of individual marketplace lenders in France.
The prizes were handed yesterday in Paris at an event sponsored by the alternative asset management group Eiffel Investment and moderated by Mathieu George, the founder and CEO of crowdlending.fr. The prize winners were:
The event was attended by an engaged crowd of retail investors, institutional investors, and platforms, including many high-profile personalities of the fintech and of the traditional financial ecosystems such as Alain Pithon, Secretary General, Paris Europlace, Damien Guermonprez, CEO, LemonWay, Géraldine Brasseur, Investment Director, MGEN, Julien Martinez, Director of Strategy, Allianz France, Stéphane Puel, Managing Partner, 
Gide Loyrette Nouel and Philippe Taffin, Investment Director, Aviva France and co-founder of the Prêtons Ensemble fund.
All participants welcomed the initiative as an important milestone for the emerging alternative SME lending sector. Fabrice Dumonteil, Managing Director, Eiffel Investment, congratulated the event for "celebrating good practices, supporting an ecosystem that is increasingly important for the business growth, and honoring the lenders".  As Olivier Goy, founder and CEO of Lendix, put it: " We are only at the beginning of the evangelization of this market and everybody's energy is needed ". Jean-Benoît Gambet, Investment Director, Eiffel Investment, highlighted the need to focus on quality and technology so that France continues to lead in Continental Europe.

---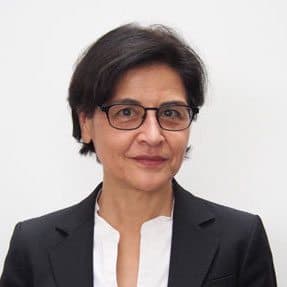 Therese Torris, PhD, is a Senior Contributing Editor to Crowdfund Insider. She is an entrepreneur and consultant in eFinance and eCommerce based in Paris. She has covered crowdfunding and P2P lending since the early days when Zopa was created in the United Kingdom. She was a director of research and consulting at Gartner Group Europe, Senior VP at Forrester Research and Content VP at Twenga. She publishes a French personal finance blog, Le Blog Finance Pratique.

Sponsored Links by DQ Promote