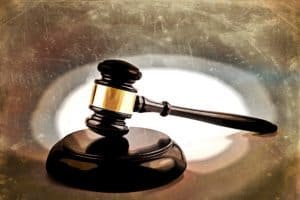 Lending Club (NYSE:LC) has was a significant court victory regarding its ability to compel arbitration. The case Bethune v. LendingClub Corp. was filed in the Souther District Court of New York in 2016.
The issue pertained to the interest rate a New York resident was being charged (29.5%). The amount was higher than the statutory limit of 16% under New York's usury laws. The judge presiding on the case sided with the defendant, Lending Club, by granting the motion the motion to compel arbitration on an individual basis and thus stayed the case pending the outcome of the arbitration. The decision also means Lending Club will dodge a class action lawsuit.
Attorneys Allyson B. Baker and Joseph Leonard Robbins of Venable explained the importance of the case:
"Bethune is important for two main reasons. First, it demonstrates that arbitration clauses remain a powerful tool to avoid public litigation and potentially reduce litigation costs. Second, it illustrates the impact that the CFPB's proposed arbitration rule will have if finalized and if it withstands legal and legislative challenges.

Under the proposed rule, lenders will not be able to rely on borrowers' failure to exercise an arbitration opt-out provision, as defendants did in Bethune. That is because the proposed rule prohibits lenders from using arbitration clauses to bar consumers from filing or participating in class actions."
The Memorandum and Order by Naomi Reice Buchwald, US District Judge, is embedded below.
[scribd id=340840106 key=key-eMz7lVgbM9YR8CsAv7f5 mode=scroll]