On International Women's Day, Crowdcube celebrated female entrepreneurs that have previously or currently participated on its equity crowdfunding platform The funding portal stated:
"We've previously written about how crowdfunding is redressing the balance of traditional finance and this still rings true for 2016 and 2017, as we welcome more and more female founding businesses and investors on to Crowdcube. Although we have some way to go before the gender split of investors and entrepreneurs equalises, each year we're seeing a steady increase."
Crowdcube shard it has successfully funded more than 430 businesses to date, and 15% of those businesses have a female founder. In the last six months, it has also seen a huge surge of female entrepreneurs from the tech sector raising finance on its platform. Such businesses include Classlist, School Notices, MyShowcase, AllByMama, My Friends Room, Azoomee, and USPAAH. The website then noted:
"Today we would like to congratulate MyShowcase founder, Nancy Cruikshank for being named one of the most inspiring women in tech in Europe by Inspiring Fifty. MyShowcase raised £1m on Crowdcube in January and today marks another huge milestone as Nancy is recognised alongside the likes of Eileen Burbidge, partner at Passion Capital, Reshma Sohoni, founding partner at Seedcamp, the VP EMEA at Facebook and the founder and Exec Chairman of Net-a-Porter, just to name a few."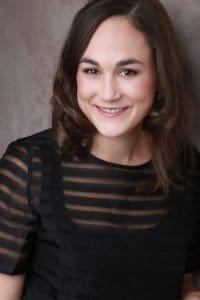 Crowdcube also shared:
"Another female-founded business to raise on Crowdcube was Cake, which was launched in 2015 by Michelle Songy and Charlotte Kohlmann. The business, which raised over £1m on Crowdcube in July 2015, had 20 signed up venues at that time and was run by just the two of them. Today, the company now has 250 venues signed up and 100,000s of users. The founders have employed 20 full-time members of staff and raised a follow-on investment round of £3m. Charlotte's previous job was in finance for Deutsche Bank, and Michelle worked for Coca-Cola in a variety of financial roles across Europe and North America, before starting their own company."
Female-led companies that are currently seeking funds on Crowdcube are Reve en vert, a global online retailer specializing in sustainable fashion and lifestyle, and TheFoodMarket.com, an online food and drink marketplace, working with 150 independent merchants selling high-quality products.