SmartBiz Loans, an online SBA marketplace, and bank-enabling technology platform, announced on Wednesday it appointed former SBA Head of Capital Access, Ann Marie Mehlum, as a new member of its board of directors. During her time at SBA, Mehlum directed the government agency's credit programs, which includes the 7(a) general business loan guarantee program, the 504 program for real estate and long-term asset financing, and the microloan programs.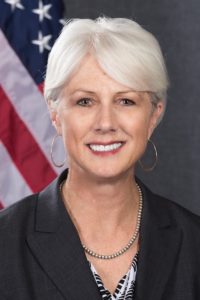 Speaking about Mehlum's appointment, Evan Singer, CEO of SmartBiz Loans, stated:
"With her decades of experience both at the SBA and in the broader banking industry, Ann Marie represents the addition of invaluable expertise and guidance to the company's board of directors. We rely on our board to bring experience-based ideas and insights to SmartBiz, and having led a variety of innovative programs during her time at the SBA, we are confident that Ann Marie will add exponential value to the company's innovative culture."
Mehlum added;
"In my banking career, where I held positions including credit analyst, loan officer, chief credit administrator, and CEO of a business-focused bank, I was always looking for ways to more efficiently extend credit to small businesses. SmartBiz Loans is exciting because their online loan technology makes it easier and quicker for small businesses to get a loan, while also integrating with legacy systems and ensuring compliance with SBA and general banking regulations.  It's better for the small business and better for the bank.  I am looking forward to working with SmartBiz to continue this important work."
The appointment of Mehlum comes a few months after SmartBiz Loans announced the launch of its online SBA commercial real estate loan. As previously reported, the CRE loans are now available through SmartBiz Loans' platform for purchase or refinance through an automated, mobile-optimized online flow that allows eligible businesses to pre-qualify in less than five minutes without impacting their credit score. The loans are available for amounts between $350,000 to $5 million with 25-year repayment terms, variable rates as low as 5%, no balloon payments and no prepayment penalty after the first three years.