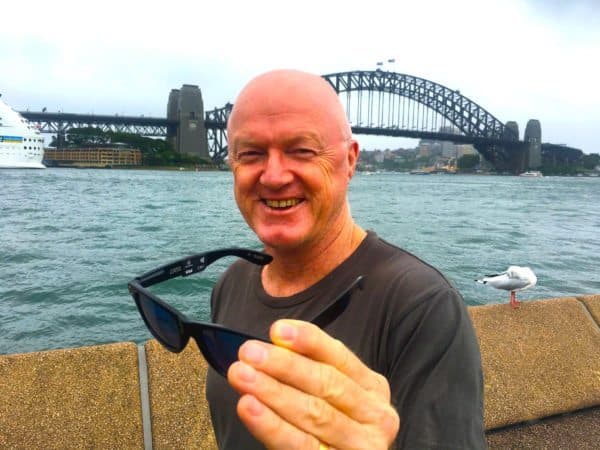 At South by Southwest (SXSW) this week, Visa unveiled contactless payment sunglasses.  The glasses incorporate the technology created by a "Sydney surfer startup founder" who is part of the Australian Fintech scene.
Visa shared the WaveShades sunglasses at SXSW to an international audience. The back story to WaveShades, according to Fintech Australia, is that member Inamo came up with the sunglasses payment concept and provided the near field communication (NFC) chip which is powering the WaveShades.
Inamo founder Peter Colbert, a former agent for international surfing stars and avid surfer, thought of the contactless payment sunglasses while surfing with friends at Manly beach last year, near his home on Sydney's northern beaches.
"It was my turn to pay for a round of coffees with friends and I realised I didn't have any wallet or cash to pay," Colbert said. "I had a light bulb moment and thought 'wouldn't it be great if I could go surfing, even go for a run or bike ride and not have to carry my wallet or mobile phone. Given that Australia is world-renowned for its beaches and surfing culture, it only makes sense that we are the leaders when it comes to inventing wearable, waterproof technology that does away with cash, cards and wallets."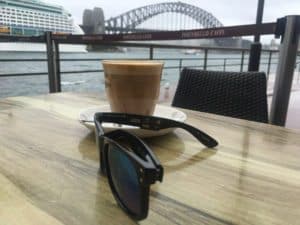 Colbert then went on to develop the Inamo Curl, a waterproof payment wearable that can be attached to watch and fitness bands and is compatible with any Visa PayWave terminals. The chip used in the Inamo Curl is the same chip embedded in the arm of the WaveShades sunglasses unveiled at SXSW.
Colbert was understandably proud of the fact that a global company like Visa was touting his technology at SXSW.
"I wish I could have been there but we are collaborating with Visa to promote the WaveShades at the WSL Quiksilver Pro on the Gold Coast this weekend," said Colbert. "Using Inamo's technology in sunglasses is a logical extension of our mission to move people's wallets to a variety of wearables that suit their lifestyle."
Visa tested the WaveShades earlier this year at music festivals across Australia. FinTech Australia CEO Danielle Szetho commented on the Aussie tech being showcased at SXSW;
"Inamo's rapid growth comes on the back of the fact that Australia has the strongest market penetration of contactless payments in the world. Australians are world-renowned early adopters of new technology and that helps make the Australian market such an exciting test and development location for new fintech products."
Inamo was a founding resident of the Stone & Chalk Fintech startup incubator based in Sydney, Australia. Stone & Chalk is Australia's only dedicated Fintech incubator.

Sponsored Links by DQ Promote