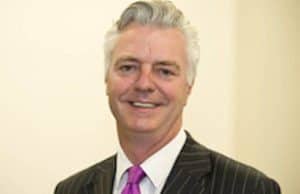 Speaking at the LSE Global Fintech Investor Forum, City Minister Simon Kirby drew a line in the sand and defended UK dominance in Fintech innovation. As Brexit repercussions and encroaching challengers in Asia seek to capture the Fintech crown, Kirby declared "British Fintech is going to go from strength to strength".
And, if anyone had any doubt, Kirby itemized the reasons why the UK is leading the pack:
the FCA's regulatory sandbox.
That's already proven its worth to businesses which need to test out their new models and products with real consumers – and to do so in a safe regulatory space.
The Bank of England's Fintech Accelerator.
Which is giving FinTech companies the chance to work with the Bank to find innovative solutions that help it improve how it performs its job as the country's central bank.
The Fintech Delivery Panel.
Which is all about our leading finance and FinTech companies – and often rivals at that – coming together to work out how to make the UK an even better place to do business – and I look forward to the ideas that will come out of this group.
Kirby also mentioned the Open Banking initiative saying, while not quite yet there, it was on track for full release in January of next year.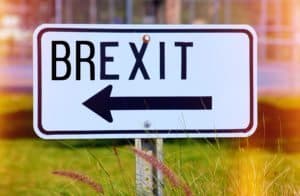 Kirby acknowledged Brexit uncertainty and the concern about talent recruitment. He downplayed concerns stating;
"… we know how important this is [recruiting international talent]. In fact, I held a meeting with Fintech companies just last month – with my colleague, Robert Goodwill, the Immigration Minister – to discuss this very issue. And I want to say to you, as I said to those firms, that though this government is determined to control our immigration, I cannot conceive of any circumstances in which we would want to stop companies moving highly qualified, highly skilled people into their businesses here in the UK. We want all of our industries to keep reaping the benefits of the world's best talent – both in terms of the international members of staff you already have and value, and those you will want to hire in the future."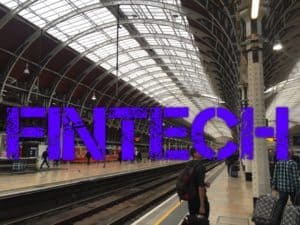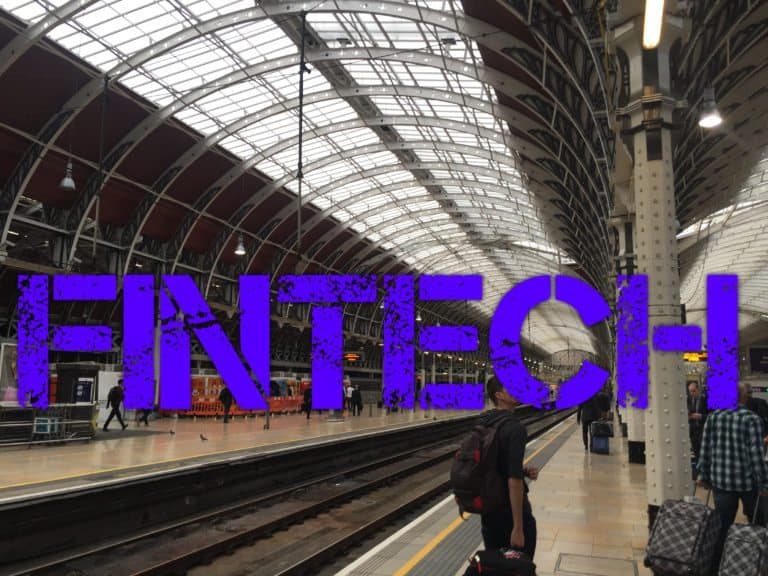 So will the UK continue its reign as the global leader in Fintech innovation? Time will tell. But it is encouraging that so many government leaders are embracing the importance of Fintech and appear poised to fight to maintain UK prominence in financial innovation.

The speech is republished below.

Good morning everyone.

It's always a pleasure to come to the London Stock Exchange – one of the oldest exchanges in the world, one of the biggest, and one of the best.

Based in the heart of the City, it's also a symbol of what we are lucky to have in the country at large. And that's our outstanding prowess in the world of global finance.

Because it is a truth universally acknowledged – perhaps not always universally liked, if you ask our global rivals – but a truth universally acknowledged nonetheless, that the UK is one of the best places for financial services firms in the world.

And today, we opened the markets talking about something that's going to help us keep it that way – our FinTech.

Now FinTech is, without doubt, a pretty broad term, covering a pretty wide range of different specialisms. But for me it boils down to the technological advances that will mean real improvements to our financial services – whether that's in how money is lent, payments are made or decisions are taken.

And as you'd expect in a country that is home to so many world-class financial experts, we're proving to be the best in the world in this sector.

I've heard from businesses of all kinds about how they are shaking up financial services with their innovative, new developments.

And that's not just about what the big, established players of this industry are doing.

It's also about all the exciting new start ups – both across the country, and even internationally – I met several British companies, for example, when I went to visit the Cyberport FinTech space in Hong Kong just a couple of months ago.

So what is clear to me, is that in FinTech, we've got all the ingredients for a real British success story. And the question for all of us is how we can help it unfold further.

There is of course, much we've already done to create the right environment for success.

Let me give just three examples of things that people keep telling me they envy in the British system.

Firstly, the FCA's regulatory sandbox.

That's already proven its worth to businesses which need to test out their new models and products with real consumers – and to do so in a safe regulatory space.

Secondly, the Bank of England's FinTech Accelerator.

Which is giving FinTech companies the chance to work with the Bank to find innovative solutions that help it improve how it performs its job as the country's central bank.

And thirdly, the FinTech Delivery Panel.

Which is all about our leading finance and FinTech companies – and often rivals at that – coming together to work out how to make the UK an even better place to do business – and I look forward to the ideas that will come out of this group.

One last thing deserves a mention – Open Banking.

We're not quite there yet – the full release is on track for January next year – but this is really going to make a big difference to change banking as we know it– allowing customers to give FinTech companies safe access to their personal data held by their bank, so they can take advantage of new services.

It is clear that we've got a good environment for FinTech to flourish.

But I've been asking FinTech companies what more can be done.

And the answers I get tend to fall into three main categories – it's about talent, international connections and investment.

So let me take each one of those in turn.

And let's start with the people. Because as a business man myself, I've seen first-hand that it's the people that make all the difference to any company's success.

And there are two points to make.

Firstly, on developing our own home grown talent. And I think there's an awful lot we're doing to reform our education system and prepare the next generation for the 21st century – look, for example, at the fact that we were one of the first countries in the world to put computer coding on the national curriculum.

But the other point is about international talent – and I know Brexit has worried some of you on this front – especially as FinTech is one of the most international sectors in what is already a very international industry as a whole.

Let me reassure you then, that we know how important this is. In fact, I held a meeting with FinTech companies just last month – with my colleague, Robert Goodwill, the Immigration Minister – to discuss this very issue. And I want to say to you, as I said to those firms, that though this government is determined to control our immigration, I cannot conceive of any circumstances in which we would want to stop companies moving highly qualified, highly skilled people into their businesses here in the UK.

We want all of our industries to keep reaping the benefits of the world's best talent – both in terms of the international members of staff you already have and value, and those you will want to hire in the future.

The next big ask you had of us, was that we keep working to make links between the UK and other international markets.

Because many of you have a really global outlook – we've recently been supporting World First, for example, as they take their money transfer business across the globe, with openings in China, India, Korea and Japan. And in turn many international companies are coming to the UK – last month, for example, we welcomed Square to the Treasury – the San Francisco mobile payments company, which is preparing to launch its UK operations. governments can do a lot to help such companies as they go across borders, by bringing down barriers, and paving the way for greater co-operation and more complementary regulatory systems.

That's what we've been working with our international partners to do – particularly, through our bespoke FinTech Bridges.

We've already got three of these agreements with big FinTech markets – Singapore, the Republic of Korea and China. And we're working on our next with Hong Kong – to build on the regulatory agreement between the FCA and Hong Kong Monetary Authority we already have in place. All of which is good news for those British start-ups I met in Hong Kong's Cyberport.

And I've been flying the flag for British FinTech throughout my visits to Asia.

I promoted it at the Asian Financial Forum in January.

I went to Singapore's inaugural FinTech festival with a trade mission of impressive British FinTechs.

And I've been talking FinTech in my visits to Indonesia, Malaysia and Hong Kong.

We're also really fortunate to have Eileen Burbidge as our special envoy – to promote our FinTech sector – both at home in the UK, and with international investors.

That brings me to the last issue you raised with us, which is investment – and again, I know Brexit is a factor in your concerns.

But it's not the cause of them. Because even before the Referendum in February last year, an EY report told us that capital investment in UK FinTech is falling behind that in other countries.

Consider just this one stat – in 2015, the UK attracted £524 million of external investment into FinTech. While New York and California got about £5 billion between them.

So we've been working with you to turn that around. And one of the things we've got coming up to do that, is our International FinTech Conference on the 12th April.

This is going to gather investors from the UK, and around the world, to see for themselves what British FinTech has to offer.

It's going to have a glittering cast of senior business leaders, like the London Stock Exchange's very own Xavier Rolet, and the CEOs of the British Business Bank, TranferWise and Funding Circle.

As well, of course, as the Chancellor of the Exchequer, the Governor of the Bank of England and our special FinTech envoy, Eileen Burbidge..

So if there's anyone here who doesn't know about the conference who wants to come along, details are online, or you're always welcome to get in touch with my office at the Treasury.

Because my door is very much open to British FinTechs.

I've already been meeting companies from across the country, and listening to what you have to tell me.

And I want to keep hearing from you – to know what you're worried about, and what you're excited about too.

Because this government is here to support you as you build your businesses up, compete internationally, and collaborate internationally too.

So if you ask me, the world should watch this space – because British FinTech is going to go from strength to strength.

Sponsored Links by DQ Promote