Larian Studios, the creators of Kickstarter successes, Divinity: Original Sin and Divinity: Original Sin 2, announced on Tuesday that Polymorph and Summoning skills are now available to all owners of Divinity: Original Sin 2, which is currently available on Steam Early Access. According to the studio, the skills come to Early Access as part of the latest patch and gives players the ability to turn enemies into chickens, summon demon-like Incarnates, grow wings and fly, and more.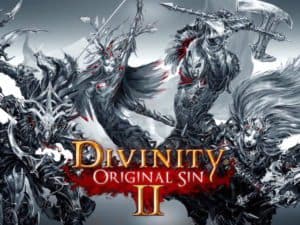 While sharing more details about the skills, Larian Studios revealed:
"The Polymorph skill school uses nature as inspiration, giving players the aspects and abilities of animals. Grow bull horns to deliver devastating charges, sprout wings to reach otherwise inaccessible areas and increase battlefield mobility, or turn your enemies into chickens simply because you can. With applications both in and out of combat, players who choose to use Polymorph skills have access to totally new paths over, around, and through obstacles in their quest.
"Characters using the Summoning skill school will be able to summon their Incarnate, which starts out as a small, hairy creature that attacks enemies and receives buffs. Incarnates can be upgraded to add more abilities and power. Players can also summon Totems, essentially automatic weapons that can be placed all over the field of battle. Both Totems and Incarnates manifest the elemental powers of the surfaces they are summoned on (such as blood, poison, etc.), leading to incredible levels of strategy and mayhem."
Divinity: Original Sin 2 is described as a single and multiplayer top-down, party-based role-playing game with pen and paper RPG-like levels of freedom. The game features turn-based combat, a strong focus on systematic gameplay and a "well-grounded narrative." The game is currently in development for PC in English and subtitles will be available in German, French, and Russian. Other gaming platforms and subtitle languages might be announced at a later stage. During its time on Kickstarter, Divinity: Original Sin 2 successfully secured $2,032,434 from 42,713 backers.
Have a crowdfunding offering you'd like to share? Submit an offering for consideration using our Submit a Tip form and we may share it on our site!