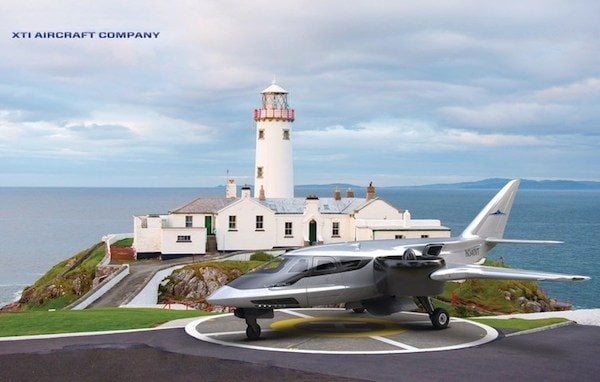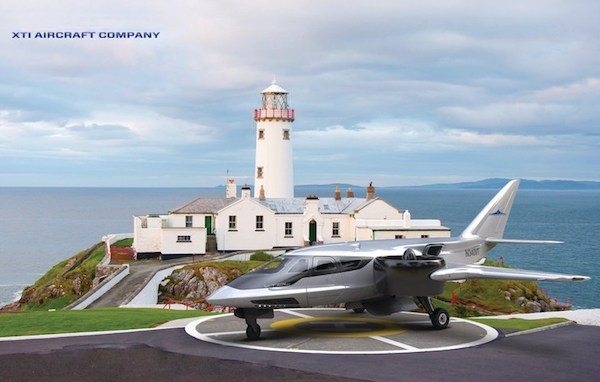 XTI Aircraft Company announced on Monday it received a written Notice of Allowance from the U.S. Patent and Trademark Office, issuing a utility patent for the TriFan 600 vertical takeoff airplane. This news comes almost a month after XTI announced an agreement with Bye Aerospace, Inc. to develop a hybrid/electric prototype of the plane.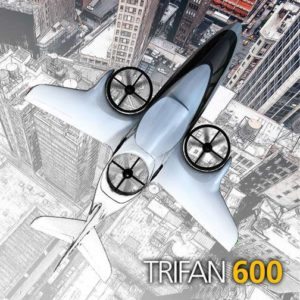 According to XTI, the Notice of Allowance granted all 20 technology "Claims" originally filed by XTI in its May 2015 patent application, which describe the mechanical operation and configuration of the TriFan.  This is XTI's second patent.  The USPTO issued a design patent to XTI (D741247) in October 2015.  In addition to the two patents, XTI has other extensive intellectual property and engineering data that it has developed over the past four years on its revolutionary airplane.
While sharing details about the new patent, Robert LaBelle, CEO of XTI, stated:
"This is another important milestone for the company. Issuance of this patent not only further validates the TriFan 600, it also means that our technology has an enhanced level of protection against potential competitors.  That additional barrier to entry benefits the company and all its shareholders."
The TriFan 600 is described as a six-seat aircraft that will have the speed, range, and comfort of a business jet and the ability to take off and land vertically, like a helicopter. It will travel at over 300 miles an hour and a range of more than 1,200 miles. XTI reports that the TriFan 600 will reach 35,000 feet in just ten minutes and cruise to the destination as a highly efficient business aircraft.  
XTI previously launched a Regulation A+ crowdfunding campaign on equity funding platform, StartEngine. The company also opened a $20 million Series B funding round in the fourth quarter of 2016. The round was led by Wall Street investment bank, Primary Capital.
Have a crowdfunding offering you'd like to share? Submit an offering for consideration using our Submit a Tip form and we may share it on our site!