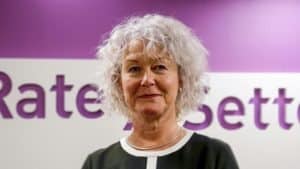 RateSetter has appointed Amanda Sharp as Regional Relationship Manager for London and the South East. Sharp previously spent 35 years with RBS Group. While at RBS, Sharp spent 20 years in the Business and Commercial division working with SMEs. Sharp has joined RateSetter to concentrate on helping local businesses achieve fast decisions on larger and more complex borrowing requirements. Part of her role will also be to develop strong working relationships with finance brokers in her area.
"This is an important appointment for us because building personal relationships with our SME borrowers forms a vital part of our proposition, combining great people with our first class application and approval technology," said Paul Marston, MD of RateSetter Commercial Finance. "Senior people with Amanda's experience and knowledge are very hard to come by and we are pleased to be welcoming her to our expanding team of Regional Managers, particularly at a time when the banks are reducing their headcount in this area."
RateSetter Business Finance has captured a good amount of traction in the business lending sector. The online lender recently surpassed £400 million in lending in a segment it has been operating only since last summer.