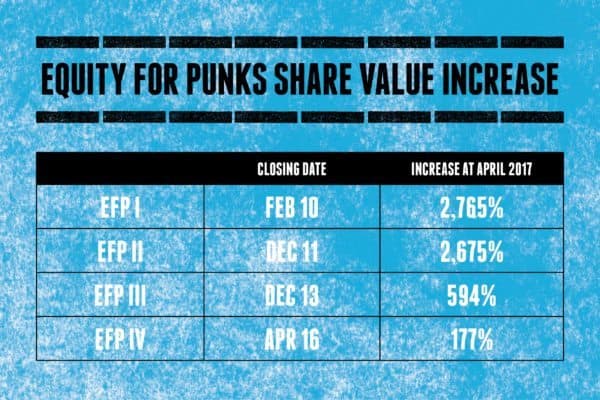 ---
BrewDog released impressive news this week. The UK-based craft brewery received £213 million for a 22% investment from private equity firm TSG – an entity with $5 billion in assets under management. The investment delivered a £1 billion valuation on the fast growing brewery – a company that is not only known for its great beer but for its ongoing crowdfunding campaigns.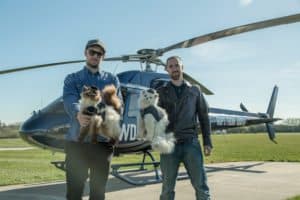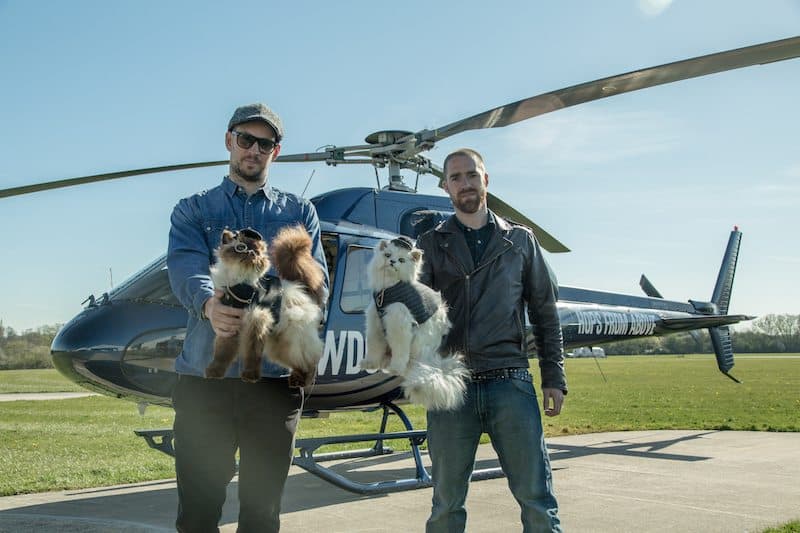 From the very beginning, founders James Watt and Martin Dickie have trailblazed their own path to success. Starting existence as two guys, a van and a dog to becoming a global brewery with iconic brand recognition is no small task. The creation of "Equity for Punks" to crowdfund growth capital has not just been effective but it is near genius. Regarding the investment, team BrewDog said;
"Our new partnership with TSG is a launch pad for us to turbocharge our mission to make the world as passionate about craft beer as we are, but it's also a validation of our crowdfunding model. Crowdfunding can no longer be viewed as alternative finance; this is the democratisation of finance."
San Francisco-based  TSG's minority stake that values BrewDog at £1 billion dollars is most certainly a vindication of Dickie's and Watt's hard work and determination. But is it a validation of the equity crowdfunding process?
According to Crowdcube, a platform that provided crowdfunding services for BrewDog, the TSG investment will see £100m being invested into the business to fund its growth, with a further £100m being paid to co-founders James Watt and Martin Dickie as they take some money off of the table but they remain the largest shareholders and will continue to drive the successful brand. You must admit, they have earned it. The additional £13 million will go to buy-back shares from early crowdfunding investors. These investors will be able to sell 15% of their shareholding (max 40 shares).
Equity investors that participated in BrewDog offers on Crowdcube, are expected to receive a 1.77X return (most of the money that flowed through Crowdcube to BrewDog came via Mini-bonds). That's not bad.
But BrewDog's Equity for Punks campaign has been going on for much longer than the more recent Crowdcube offers. Watt told BBC that "everyone who has invested in earlier rounds, at a much lower equity, will see massive returns." Some of the approximately 55,000 early investors, or Punks, will do quite well. It has been reported that the BrewDog's 1,329 initial investors from 2010 may expect a 2,800% return. That is impressive. Of course, you can't forget the discounted beer that was included for early shareholders. The NASDAQ 100 Index delivered a 205% return in the past ten years. Pick your index, BrewDog shares compare quite well.

Now, the aforementioned limitation to the share offer caps an early investors ability to exit. If you own more than that 40 shares, you will remain a BrewDog shareholder by default with few options except to continue onward for the ride. As an observer, I would prefer to see an open offer for any and all outside shareholders to sell their shares. Give investors the option to stay or go.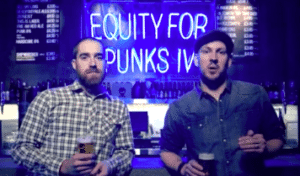 Even perpetual crowdfunding critic, Rob Murray Brown, had to admit that, "Brewdog has been a phenomenal success – to this point. Yes, early stage investors (via BD's own campaigns) have seen great returns – although figures out there range from 2800% (Brewdog's own figure and 600%  – a comment here)." Murray Brown's main beef is, of course, with Crowdcube. But the offer on Crowdcube was the most recent and thus one would expect lower returns.

Being an entrepreneur is very hard. Raising money to fund an early stage business is never easy. Investing in an early stage company means shouldering enormous amounts of risk. BrewDog is a good example of determined entrepreneurship that has worked out well for both founders and early investors. For that reason, along with the awesome Equity for Punks crowdfunding concept, we celebrate this crowdfunding success (and we will toast with a BrewDog beer).

Have a crowdfunding offering you'd like to share? Submit an offering for consideration using our Submit a Tip form and we may share it on our site!

Sponsored Links by DQ Promote