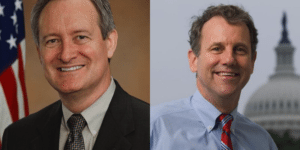 Financial Innovation Now (FIN) has submitted their recommendations to Senators Crapo and Brown, the Chair and Ranking Member on the Senate Banking Committee, as to how best to improve Economic Growth. The proposals follow a public request by the two Senators asking members of the public to make recommendations as to what could be done to benefit the national economy.  At that time, the two Senators stated;
"[We] have designed an orderly process for consideration of proposals that will help consumers, market participants, and financial companies responsibly participate in the economy in a more effective and efficient manner. We welcome input from all interested stakeholders to that end."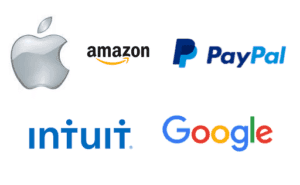 companies including Apple, Amazon, Google, Intuit and PayPal. The lobbying group is seeking to work with policymakers to modernize how consumers and businesses manage money. They promote policies that enable Fintech innovations, including payments and access to capital.
Too frequently, financial regulations in the US were designed before the internet even existed. Updating antiquated rules to boost competition and enable creativity should be a priority for all policymakers.
FIN, submitted their recommendations to the two Senators signed by FIN Executive Director Brian Peters, a copy of which is embedded below.
In brief, the following items are at the top of FIN's list: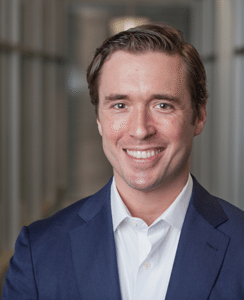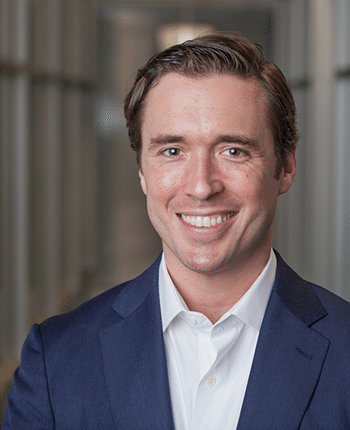 Streamline Money Transmission Licensing: Payment innovators currently must obtain and continually update money transmission licenses in nearly every state. FIN recommends establishing an optional federal money transmission license, managed by the Treasury Department, that: 1) oversees application and licensing, safety and soundness, BSA/AML compliance; 2) incorporates a number of existing state money transmitter laws and Uniform Money Services Act requirements; 3) preserves the current state structure for those wishing state licenses; and 4) offers uniform federal law only for an applicant choosing a federal license.
Assess Consumer Choice and Innovation in Card Payments and Security: Technology innovators are developing numerous online payment options for consumers and merchants, along with a variety of methods to ensure security and authenticate payments conveniently. This constant evolution is necessary to drive down fraud and stay ahead of hackers. FIN recommends an update to the reporting provisions of the Card Act to include regular assessment of 1) the impact of card network requirements on consumer choice and access to payment methods; 2) the process used to determine network requirements and standards, and its impact on market access and interoperability; 3) the alignment of network fees with actual security risk and fraud cost; 4) merchant barriers to consumer use of online and mobile payment options; and 5) the potential for risk-based network fees to incentivize better security, decrease fraud, and lower costs for consumers and businesses.
Centralize Technology Leadership and Promotion: As innovators, we believe strongly in a balanced regulatory environment that promotes market-based solutions. We are pleased that some federal financial regulators have recently recognized the tremendous benefit of new financial technologies, particularly its ability to grow commerce and help the underserved. FIN recommends; 1. Establish a Treasury Undersecretary of Technology, responsible for coordinating efforts across all federal financial regulators to foster technological innovation in financial services, government use of modern technology, and greater regulatory consistency. 2. Carefully evaluate the willingness of any newly nominated prudential regulator to embrace technology and enable innovation in financial services, including flexible approaches to licensing and chartering that can facilitate new entrants and greater competition. 3. Require IRS to provide a digital portal for consumers and 3rd parties on their behalf to quickly and securely verify tax return data. FIN supports the IRS Data Verification Modernization Act of 2016. 4. FIN supports the goals of the Financial Services Innovation Act of 2016 and greater efforts by regulators to facilitate introduction and testing of new technologies and services.
Ensure Consumer Access to Financial Accounts and Data: FIN recommends we should preserve the ability of consumers to permission access to consumer financial account data securely and easily, using whatever secure application or technology they wish, without charges or restrictions that unreasonably favor any one application or technology over another.
Streamline Access to Capital via the Internet: America's consumers should have easy access to safe forms of credit. Antiquated state lending rules did not contemplate internet-based services, and the complexity and inconsistency of the state laws (without the added benefit of uniform consumer protection) may actually hold back the availability of capital in places where it is most needed, especially for small businesses. FIN recommends fixing the "valid when made" doctrine. FIN supports the Protecting Consumers' Access to Credit Act of 2016. 2. Monitor and regularly assess agency efforts to facilitate entry of new lending business models that offer better access and affordability for consumers and small businesses, and explore alternative federal approaches if such entry does not occur.
Help Consumers and Businesses Manage Money with Real-time Payments: In the US, payments and check deposits can take days to clear through the legacy bank systems, whereas other countries already have real-time payments. FIN Recommendation: Require the Federal Reserve to ensure the availability of real-time payment networks for all Americans by 2020 and ensure such networks are affordable and secure.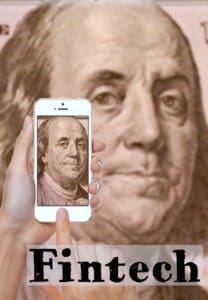 Some of these recommendations fall under the category of a "no brainer". Removing the state-based regulatory hurdles for all financial services should have been done decades ago. Others are a bit more nuanced.
Senators Crapo and Brown should be commended for asking for feedback but now it is incumbent upon the two Banking Committee leaders to actually do something and address existing regulatory challenges that hamper competition and undermine the benefits Fintech can provide to both business and consumers. As always, actions will speak louder than words.
---
[scribd id=345151012 key=key-Xe1CdmRkyOIbC9JbYdto mode=scroll]

Sponsored Links by DQ Promote