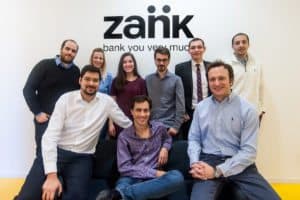 P2P crowdlending platform Zank closed its €490,450 Crowdcube Spain funding round, the platform's second succesful raise with Crowdcube Spain and its third successful round in the company's history.  201 private investors acquired the 9.89% equity stake in the Barcelona-based startup, including ESADE BAN and the ESADE Business Angels network.
With the support of accelerator Plug & Play, Zank was founded with the purpose of offering a more economic and efficient financing alternative to traditional banking as well as an opportunity to offer an investment product to individuals with higher profitability than that offered by collateral investment or other fixed-income products. Through its online platform Zank aims to connect creditworthy people seeking loans with fairer interest rates with investors who want to obtain better profitability from their savings. In 2016 alone, Zank lended 2.3 million euros, 350% more than the prior year.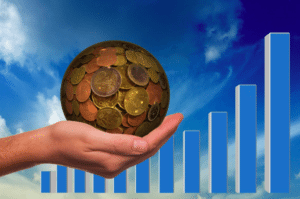 Currently, the platform has partnership agreements with 100+ sales points – 90% of the education sector – and has lended over 3.5 million euros, with a portfolio of 4,000 investors registered and a net average profitability of 6.2% per investor.
Cofounded in 2014 by Luis Reig, Oriol Chimenos and Leonardo Ramirez, graduates of the IESE MBA program, Zank developed a specific platform for financing at the point of sale, where 80% of the market of financing consumption resides. With an initial commercial focus in the education sector, Zank also enables business schools, universities and businesses the possibility of financing their products or services.