I'm the founder of a Fintech startup based in Pittsburgh. I've built an online platform that connects developers of impactful, neighborhood-building real estate projects with investors — both accredited and otherwise. I spend tons of time, energy, and resources making sure this platform is secure, reliable, and easy to use, and building an audience for it.
I love my startup and I love what I do. I love that we empower people to invest in their own communities. I love that our offerings help transform cities. And I am determined to make my startup one of the best equity crowdfunding platforms in the world — not just in the United States.
I wish I could say that l love the tech world as much as I love my startup. But unfortunately, there are some truths in the recent spate of articles about how this industry can be hostile to people who may not look or act like the folks traditionally at the top of the field. The Atlantic's April 2017 cover story asks, "Why Is Silicon Valley So Awful to Women?" and a New York Times piece that ran a couple weeks ago tells the story of "Jerks and the Start-Ups They Ruin."
These articles detail the ways women, minorities, and older workers are paid and promoted less than men, interrupted in meetings more than men, and are much less likely to get funding from venture capitalists. According to the New York Times piece, these are all signs of "bro culture," which is built on "reckless spending and excessive partying," values "speedy growth over sustainable profits," and encourages "cutting corners, ignoring regulations and doing whatever it takes to win."
To quote the Atlantic article;
"succeeding in tech as a woman requires something more treacherous than the old adage about Ginger Rogers doing everything Fred Astaire did, only backwards and in high heels. It's more like doing everything backwards and in heels while some guy is trying to yank at your dress, and another is telling you that a woman can't dance as well as a man, oh, and could you stop dancing for a moment and bring him something to drink?"
All of this makes me feel uncomfortable in the tech world, especially as I don't wear high heels and very rarely wear dresses, and makes me feel like I don't belong there. And yet, I know this is where belong. I love what I do. I, and a host of other women, old and young, have plenty to contribute. It's baffling that we are not embraced.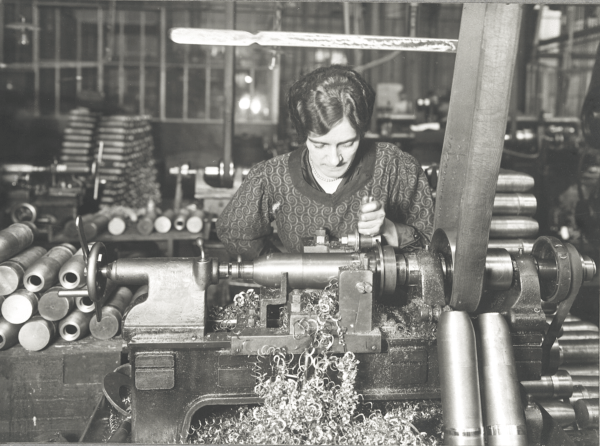 According to the Wall Street Journal, companies with only female founders account for just 3% of the total dollars raised by startups in 2016. Unfortunately, this makes sense when you consider that women make up just 6.3% of investment professional with board seats at U.S. venture-capital firms.
After all, as a recent article in Crowdfund Insider notes, "Alas, people invest in people that remind them of themselves, no?"
The same Crowdfund Insider article explains that crowdfunding may be changing that historical norm.
As a gender-neutral platform, crowdfunding has the potential to be a catalyst for transforming the venture ecosystem. It allows female entrepreneurs to compete more equitably in funding our ventures, and seeing them through to success.
We're just starting to see the influence, though, of how these new laws impact female entrepreneurship.
There is very little that I can do on my own to fix this inequality, but I am doing something small.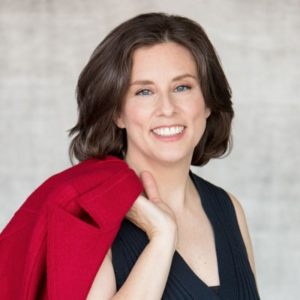 This Friday, April 21, I'm bringing Bay Area social entrepreneur and financial innovator Jenny Kassan to Pittsburgh for a special one-day workshop for women entrepreneurs. Jenny — a Yale and Berkeley-educated attorney and advisor — has a practice that focuses on helping women raise capital on their own terms and making an impact doing what they love. There is no one in Pittsburgh who has a practice quite like Jenny's.
So please, come and join me. Whether you are a "bro" or not, you are welcome. Come and figure out how to make your business bigger and better. Fly in the face of the "bro culture" by building a spectacular business of your own.
---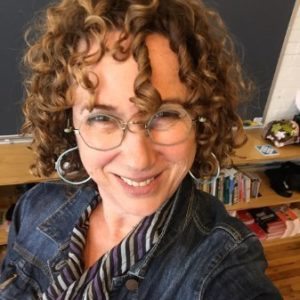 Eve Picker is the founder and CEO of Small Change, a real estate crowdfunding portal that brings together developers and investors on real estate projects that help to transform cities. Amongst her many urban (ad)ventures, Eve has developed a dozen buildings in blighted neighborhoods, launched a Pittsburgh-focused e-zine called Pop City, and founded and organized a speaker series, cityLIVE!, on city-centric issues. She has taught urban design and participated in Sustainable Design Assessment Teams for the American Institute of Architects in cities from Los Angeles to Springfield, Ohio, helping with urban design and to set a strategic course for downtowns and housing developments. Eve has strategized about how to encourage residential development of vacant upper floors in downtown Pittsburgh.

Sponsored Links by DQ Promote