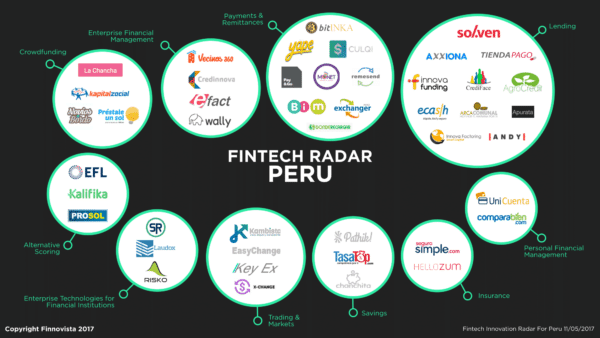 Fermin Bueno, Managing Partner & Co-founder at Finnovista and Startupbootcamp FinTech Mexico City, recently posted a Fintech Radar for Peru via LinkedIn, in which he and his team identified 45 Fintech startups currently operating in Peru. The Peruvian Fintech ecosystem is currently experiencing extremely rapid growth, according to the Radar, with continued growth expected, especially if encouraged by "friendly regulation."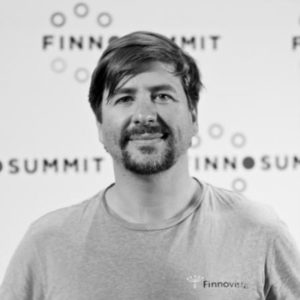 "The Peruvian market is a clear example of how the advance of the smartphone penetration, the use of digital services by a large proportion of the population and the low cost of technologies is stimulating the emergence of technological entrepreneurships that offer alternate and innovative financial products and services (Fintech), which threaten the traditional banking and financial sector," wrote Bueno. "In this first study about the Peruvian Fintech ecosystem we have identified 45 Fintech startups that cover a wide range of financial products and services. These 45 startups position Perú as the third country in number of Fintech startups of the Andean region, after Colombia (70) and Chile (67) and before Ecuador (31). In terms of Latin America, Peru lies sixth regarding the importance of its ecosystem of Fintech innovation."
Leaders of the fintech innovation include EFL Global, Comparabien, Bitinka, Seguro Simple and Andy of Latin Fintech; some platforms tout an international presence Latin America, but overall, most are in their early stages and are tackling issues including the "ability to leverage talent and investment, build public confidence and foster a favorable regulatory ecosystem for these type of businesses."
Bueno cited that the Peruvian Online Lending sector as its dominant Fintech segment, which counts 24% of the identified startups. The Payments and Remittances sector in Peru is the second fastest growing, with 20% of the startups falling into that category.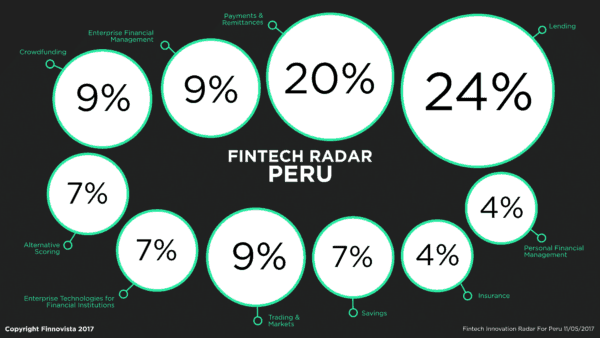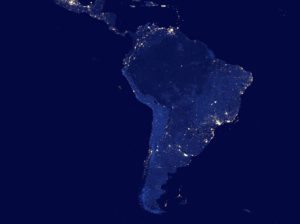 "It is interesting to highlight how, unlike other countries in the region, Fintech startups in Peru are more equally distributed along the different segments. Unlike other countries, in Peru there is no segment with more than 30% of the identified startups in the country, while in countries like Argentina, Brazil, Mexico and Chile the segment of Payments and Remittances represents 30% or more of the Fintech startups of the country," analyzed Bueno. "The Peruvian Fintech ecosystem is the only country where we find the Online Lending sector as being the most important (24%), while in the other Radars we have seen how this segment has always been in the second or third position, like in Mexico and Chile respectively, or even the sixth place as in the case of Ecuador. This overdimension of the Online Lending sector could indicate a high degree of competitiveness for these Fintech Startups of Peru, even though in absolute numbers (11 startups) it wouldn't be as worrying taking into account that we are talking about a country with 31 million people and with a GDP of half a trillion USD. We could attribute the relevance of this Fintech segment in Peru to the low penetration of credit through financial institutions and also through informal channels if compared with other countries in the region."
The Fintech Radar for Peru and additional reports are also available in Spanish.