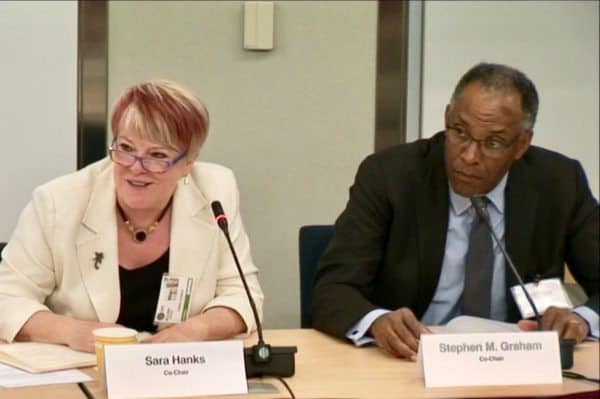 The SEC's Advisory Committee on Small and Emerging Companies (ACSEC) addressed questions about secondary market liquidity in Reg A+ securities last week at their meeting in DC.  The Committee members reviewed challenges and demands for facilitating secondary transactions. Providing liquidity is an important aspect of any investment. The Reg A+ market is still evolving with some issuers moving to various public marketplaces (like OTC, NASDAQ or NYSE) and others choosing not to pursue a listing.  If barriers were reduced, Reg A+ may become a more impactful exemption and see greater utilization by smaller firms. As ACSEC noted;
"Capital is often more expensive or not available for issuers that are not able to provide investors with secondary market liquidity."
The ACSEC members pointed to the following:
Regulation A provides for the preemption of state securities law registration and qualification requirements for securities initially offered or sold in Tier 2 offerings; however, secondary sales of these same Tier 2 Regulation A securities require compliance with disparate state law requirements. This means willing sellers and buyers in the secondary trading market must find exemptions on a state by state basis.
There are substantive differences in the various state exemptions. This lack of uniformity inhibits the development of a national secondary trading market.
ACSEC Recommends:
The Commission take steps to help reduce friction in secondary trading by holders of Tier 2 Regulation A securities where the issuer is current in its ongoing reports.
The Commission collaborate with NASAA in this endeavor.
The Commission use its authority under Section 18 of the Securities Act to preempt from state regulation the secondary trading in securities of Tier 2 Regulation A issuers that are current in their ongoing reports.
The letter, embedded below, was previously a draft but the updated letter is the document that has been forwarded to SEC Chair Jay Clayton.

[scribd id=348416464 key=key-mmd7SdEHJRCldg3Rvkp9 mode=scroll]

Sponsored Links by DQ Promote