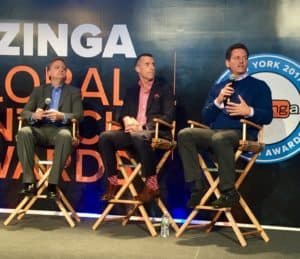 Juvo, a mobile Identity Scoring platform, has appointed Ron Suber, president of Prosper Marketplace, as strategic advisor to the company. Suber is a high profile investor in Fintech companies and is also investor in Juvo. The company said Suber's prolific presence in Fintech and industry experience will help direct the company through its global growth, ongoing product development and expansion into new markets.
Juvo works in partnership with mobile operators to deploy its proprietary Identity Scoring technology to create financial identities for anonymous, prepaid mobile users who are often underbanked.
These identities can open access to otherwise unattainable financial services and help enable billions of people gain access to financial services and financial security.
"I have followed Juvo closely for the past two years as an investor, and have watched as their approach to digital transformation has improved financial inclusion around the world. I am now thrilled to further support the company and its team as a strategic advisor," stated Suber. "Financial inclusion is entering a new phase of innovation, and Juvo is uniquely positioned to help people and mobile carriers capitalize on this opportunity with a strong market position, global expansion and new products. I look forward to supporting the company and its future growth."
Juvo's advisory team now includes:
Nils Puhlmann, leads Juvo's security and privacy efforts: former Chief Security Officer & co-founder of Cloud Security Alliance
Vicente Silveira, fraud and risk management advisor: head of fraud data science at Uber
Allison Duncan, social impact advisor: founder and CEO of Amplifier Strategies
Ken Laversin, enterprise software/SaaS advisor: senior vice president, worldwide sales at Jasper
Monica Rogati, data science advisor: equity partner at Data Collective, former VP of data at Jawbone and LinkedIn data scientist
Juvo's team of advisors share a similar passion for Juvo's mission and its growth in the global market. As Vicente Silveira, Uber's head of fraud data science and board member at BayBrazil, summed it up:
Silveira said that it was the vision of Juvo's CEO Steve Polsky that attracted him to the company.
"[this is a] product that could enhance the quality of life and provide economic opportunity to millions of people worldwide that don't have access to mainstream credit. I grew up in Brazil and understand how financial inclusion is a key element to lifting people out of poverty."
Sponsored Links by DQ Promote