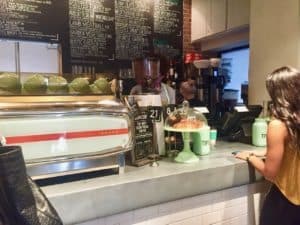 UK crowdfunding platform Crowdcube has announced a new partnership with fast-growing shared workspace company WeWork.  The new partnership will help boost Crowdcube's European expansion goals.  Crowdcube will be opening offices in both Paris and Amsterdam within the next two months and will continue to roll out additional locations across Europe during the year. Crowdcube has already established a robust presence in Spain but has been slow to push into other European countries. This will now change.
According to Crowdcube, the plans are propelled by three factors:
An increase in demand from European start-ups seeking growth capital in the UK
A growing number of European-based investors investing via the platform
UK investors looking to diversify their portfolios beyond the UK to gain broader investment exposure.
"We are excited to have Crowdcube as our newest member," said Benjamin Samuels, WeWork's Director of Enterprise Sales for Europe & Israel. "They will be an active and engaging part of our community, hosting a series of events, scheduled office hours and teach-ins for our promising startups and scale ups across multiple offices. There are many synergies between our two businesses: we are both disruptive companies and leaders in our space, working with highly ambitious companies and 'creators'. We also understand the importance of building strong ecosystems to allow these businesses to grow and thrive. We look forward to welcoming Crowdcube members and their 'Funded Club' companies into our community."
WeWork, founded in New York City in 2010, has a global community of 100,000 members, with offices in multiple countries around the world. In Europe, WeWork has locations in Germany, France, the UK and the Netherlands. In the US, a "hot desk" starts at $220 month. In high rent cities like Manhattan, the popularity of WeWork as an office option has boomed. The model has since been replicated in 16 different countries. During 2017, WeWork will be expanding into Asia-Pacific with locations like Shanghai, Beijing and Seoul.

Crowdcube is the largest crowdfunding platform in the UK by total raised. Crowdcube boasts registered members of over 400,000. The first few months of 2017 have started with record funding numbers having raised more than £23 million during Q1. Having a presence in entrepreneurial offices could help source new issuers as WeWork is a hotbed of early stage companies in need of growth funding. Crowdcube says it has already worked with a number of WeWork members, raising a total of around £15 million. The largest so far is "King of Gym's" 1Rebel which has raised a total of £4.5 million on Crowdcube.

Crowdcube said it will offer open office sessions and events, while their Funded Club businesses will gain preferential rates at WeWork for office space and access to enterprise services. Crowdcube will also be a partner in the WeWork Labs program in the UK, in which we will mentor early-stage startups who are WeWork Labs' members in London, as well as provide networking and learning events for Labs members.

Crowdcube added that partnering with WeWork foreshadows a US expansion and perhaps Asia.

Sponsored Links by DQ Promote