Bank of China and China Construction Bank to Offer Student Loans to University Students
Since China Banking Regulatory Commission released regulations on P2P online lending market last month, the student loan market has stagnated. On May 17, Bank of China and China Construction Bank announced to launch the privileged loan product for university students.
The student loan is applicable for full-time university students studying for degrees and diplomas (including Technical College), research graduates and second-degree students.
| | | | |
| --- | --- | --- | --- |
| | Loan amount | Loan rate | Loan term |
| Bank of China | Up to RMB8000 | 5.6% | 12 months |
| China Construction Bank | RMB1000 – 50,000 | 5.6% | 12 months |
In addition to student loans, Bank of China also provide students in need with special offers, including change-free loan contract and online banking account-opening service, annual charge-exemption for debit cards during their study and no service charge for inter-city repayment of loans.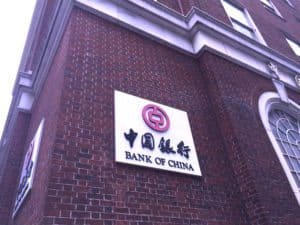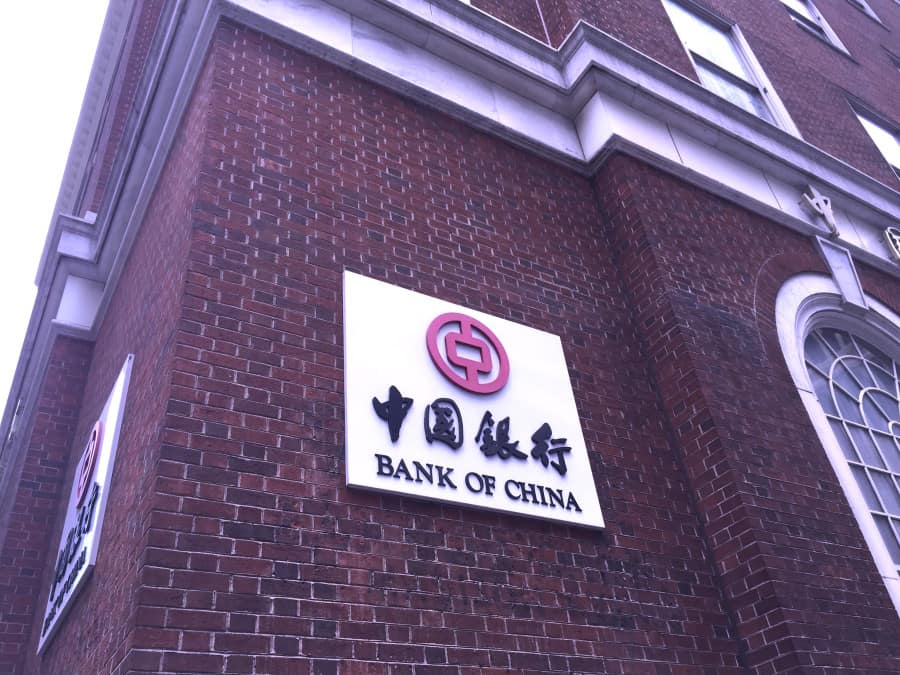 On April 10, China Banking Regulatory Commission released a documentation "Guidelines on risk prevention and control in banking industry" to make the student loans industry standard by perfecting the in-out mechanisms, paying more attention to the supervision and perfecting the governance of online lending companies.
As early as 2002, commercial banks implemented credit card service for college students, but the regulatory authorities then strengthened regulation on the issuance standard of credit card, which encumbered the development of college student loan. (Source: 01caijing)
China NIFD releases "China Payment and Settlement System Development Report (2017)"
On May 18, National Institute for Finance and Development (NIFD) and the financial institute of Chinese Academy of Social Sciences held an innovation and security seminar of China's payment and settlement system. At the seminar, NIFD released the fifth edition of "China Payment and Settlement System Development Report (2017)" to review the past year and look into the future.

According to NIFD, the report aims at systematically analyzing the development of payment and settlement industry and market, fully grasping the system, rules and policy evolution in the payment and settlement filed, and deeply exploring the internal relations among the correlated variables of payment and settlement system, macro economy, finance and policy variables. The report devotes to providing references for supervision department, self-discipline organization and other economic competent authorities, to offering the basic materials to payment and settlement organization or institute and financial institute for making decisions.
Approved by the central government in 2015, the NIFD is one of the top national-level think tanks in China. It mainly addresses financial issues of policy significance at home and abroad, including monetary and financial policies, financial reforms and developments, financial innovations and supervision, financial security and risk management, and global financial governance and policy coordination.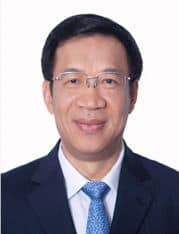 The Deputy Governor of the People's Bank of China Fan Yifei made a speech at the seminar. He said in recent years, the People's Bank of China (PBC) has carried out a major and comprehensive reform of the China National Payments System (CNPS), and regarding the use of payment instruments, China is evolving to a more intensive use of mobile payment instruments, especially Quick Pass and QR code.
In 2016, China's payment industry dealt with 122.86 billion mobile payment transactions and 112.28 billion online payment transactions. It is the first time that the mobile payment businesses exceed internet payment businesses in China. (Source: NIFD)
Renren Announces Unaudited Financial Results for the Fourth quarter and Fiscal Year 2016
On May 15, Renren Inc. (NYSE:RENN), which operates a social networking service and internet finance business in China, announced its unaudited financial results for the fourth quarter and fiscal year ended December 31, 2016.
For the fourth quarter and full year of 2016, Renren grew significantly on the net revenue comparing with the same period in 2015.
| | | | | |
| --- | --- | --- | --- | --- |
| | Total net revenue | Year-on-year growth rate | Net revenue of Internet finance business | Year-on-year growth rate |
| The fourth quarter | USD20.3 million | 49.8% | USD9.5 million | 77.8% |
| The full year | USD63.4 million | 54.1% | USD29.4 million | 245% |
Fourth Quarter of 2016 Results: Financing income was USD9.5 million for the fourth quarter of 2016, compared to USD5.4 million in the corresponding period of 2015. The increase was in line with the increase of financing receivable from USD159.7 million to USD302.1 million as of December 31, 2016.
Fiscal Year 2016 Results: Financing income was USD29.4 million, compared to USD8.6 million in 2015. The increase was in line with the increase of financing receivable from USD159.7 million to USD302.1 million as of December 31, 2016.
Renren operates a real name social networking platform in China but has most recently made investments in Fintech businesses including SoFi, LendingHome, Motif Investing and Fundrise. (Source: Renren)
China UMS acquires Japanese Merchant Support
On May 18, UnionPay Merchant Services International, a subsidiary of Asia Pacific biggest acquirer China UnionPay Merchant Services, inked agreement acquiring entire stake in Merchant Support from Japan, being the first merger by UMS abroad.
Since the deal goes through, the commercial factoring financing program of Merchant Support has access to the UnionPay Clients Excess Reserves System. All the online payment on Merchant Support owned websites has access to UnionPay B2B & B2C websites interface.
China UMS believes that Merchant Support's ability of financial technology and service innovation will increase China UMS's lending capacity through the cash generated from operations and capital raised from this offering. Moreover, Merchant Support will help the Company to expand geographic coverage for both microfinancing, financial advisory service and wealth management business to overseas market.
Founded in 2007, Merchant Support offered credit card settlement service locally. UMS is under control of China UnionPay, engaged in bankcard acceptation and offering payment service, ranking number one Asia Pacific acquirer for 3 years. (Source: China UMS)
Vipshop Reports Unaudited Financial Results of 2017 Q1
On May 15, Vipshop Holdings Limited, a leading online discount retailer for brands in China, announced its unaudited financial results for the first quarter ended March 31, 2017.
First Quarter 2017 Highlights:
Total net revenue for the first quarter of 2017 increased by 31.1% to RMB15.95 billion (USD2.32 billion) from RMB12.17 billion in the prior year period.

Gross profit for the first quarter of 2017 increased by 25.0% to RMB3.69 billion (USD536.7 million) from RMB2.96 billion in the prior year period.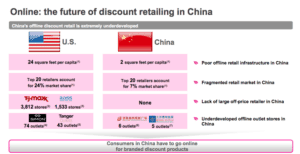 According to the report, Vipshop's Board of Directors authorized the Company to explore a proposed spin-off of its Fintech business into a dedicated entity. The objective of the proposed spin-off is to alleviate the Fintech business' financial impact on the Company's core e-commerce business and shift any associated incentives and risks to this dedicated entity. Additionally, it may enable the Fintech business to accelerate its growth as an independent entity. It has been proposed that Vipshop will inject all of its Fintech business and related assets into the dedicated entity and restructure the existing variable interest entity arrangement with that dedicated entity.
Founded in August 2008, Vipshop Holdings Limited is a leading online discount retailer in China. Vipshop offers high quality and popular branded products to consumers throughout China at a significant discount to retail prices. (Source: vip.com)
Sichuan Airlines & Alipay Partner to Launch Phone Payment Service
On May 15, Sichuan Airlines and Alipay announced to launch phone payment service. Customers can just call the call center of Sichuan Airlines and provide account information of Alipay to complete payment. Similar with daily shopping, people may choose different ways (e.g. credit card, debit card or account balance) of payment within Alipay to buy tickets. Compared to the previous phone payment service, the new is more simple, fast and safe.
In 2011, Sichuan Airlines and Alibaba Group signed a cooperation agreement on developing new technologies to enable customers to travel relaxed and safe.
Sichuan Airlines has been operating safely for nearly 28 years since its establishment. It has the largest Airbus fleet in China, over 120 planes covering more than 240 flight routes. Its route network, offering flight services to 23 million passengers annually, reaches Asia, Europe, Oceania, and North America. The company has been awarded as the best airlines in Mainland China for three consecutive years. (Source: PR Newswire)
---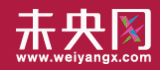 WeiyangX is the most influential website focusing on Fintech in China. The site covers the latest news, industry data analysis, business practices, and in-depth Fintech cases in Fintech. WeiyangX is incubated by Fintech Lab. Founded by Tsinghua University's People's Bank of China (PBC) School of Finance in 2012, the Fintech Lab is the first and leading research entity dedicated to leading best practices, promoting interdisciplinary innovation, and encouraging entrepreneurship in the field of Fintech through scientific research and innovative project incubation.