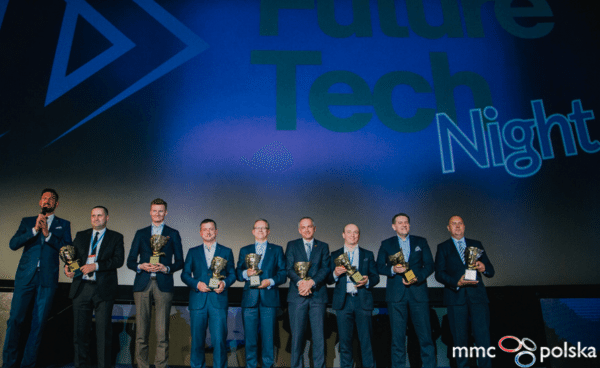 Coming off a two-day event in Warsaw, FutureTech Congress organizers are reporting that Poland aspires to become a Fintech hub in Europe.
Deputy Prime Minister and Minister of Development and Finance (and former banker) Mateusz Morawiecki delivered a speech at the event saying Polish Fintech solutions are already pushing into internatational markets;
"We want to be the Silicon Valley of CEE. More and more creative projects and joint initiatives are taking place in Poland and Central Europe . The state should create good development conditions for entrepreneurs. If we can also support their grants or inspire cooperation with universities and other companies, that is how modern economic ecosystems are born," said Morawiecki in a keynote address.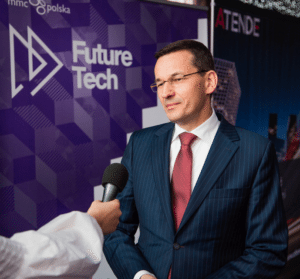 FutureTech reports that 2500 plus attendees participated in the event that covered all aspects of Fintech including Insurtech and more.

FutureTech also handed out awards to Fintech startups in 8 different categories. The winners include:

Best startup – Zencard: A tool for creating loyalty programs and a solution integral to non-cash payments. Zencard is the first Polish start-up purchased by a traditional financial institution – PKO Bank Polski.

Fintech in Bank Implementation – Alfavox: A technology company that won for the introduction of the Alfa Virtual Branch – a tool that is described as intuitively understanding the human mind, so it can support development and performance of the banking industry in the 21st century.

Insurtech Implementation – The Warta Group: The company was recognized for the implementation of the analytical platform DataWalk, a system developed by PiLab, which is used in the fraud detection process.

Payment Solutions – BLIK Polish Payment Standard: a secure and convenient method of mobile payments. Only two years ago, the largest Polish banks decided to jointly provide customers with a widely available mobile payment standard. Currently, 4 million customers are using BLIK successfully.

Lending Solution – Vivus: Since 2012, the company has introduced a number of solutions that have become standard across the financial sector. The Jury appreciated Vivus's contribution to the development of the micro-credit market in Poland.

Technological Innovation – Virtual consultant Dronn from Alior Bank won in the category: Dronn is a pioneering system using elements of artificial intelligence such as to recover debts. The virtual advisor has already contributed to significantly reducing bank costs and increased customer satisfaction with this type of service.

IoT Solutions – Samsung Galaxy S8: a smartphone that allows full management of the smart home, thus facilitating the life and saving time users.

FutureTech Congress consists of three thematic pathways: FinTech Digital Congress, InsurTech Digital Congress, BIG DATA: Think Big CEE Congress.  Speakers of the Congress were both experts from abroad, such as Chris Skinner, Stephen Brobst, Spiros Margaris and Ghela Boskovich as well as leading Polish entrepreneurs and managers from the financial and technological sector: Zbigniew Jagiełło, Łukasz Wejchert and Cezary Stypułkowski.

Sponsored Links by DQ Promote