A new Spanish blockchain consortium spearheaded by Cecabank and professional services firm Grant Thornton is aiming to build tools designed to combat money laundering and boost KYC (know your customer) efforts. Without "naming names," the partners claim that the consortium already comprises 33% of the Spanish banking sector and that it will lay the groundwork for the real-world use of blockchain technology in the financial services sector.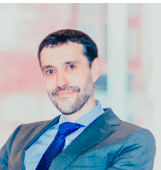 "The new consortium will provide us with a privileged position on the market, since we will be the first in effect to work with this technology, in a cross-sectoral and multidisciplinary environment," commented Cecabank Head of Reporting, Operational Management and Banking Training Services Jaime Manzano. "Employees of all our functional areas are not only going to gain an in-depth understanding of the technology, but also of all the new features that arise, which is indispensable, considering the momentum for constant progress maintained by blockchain."
Using Ethereum and Hyperledger the group is moving to build a KYC recognition system based on DLT, enabling members to digitally identify customers, as well as improve AML efficiency. Other proof-of-concepts are set to follow, with a focus on streamlining current processes and developing new business models.
Cecabank wants to create a collaborative environment among Spain's banks for the development of blockchain, where firms can test their latest discoveries, as well as those still in the proof-of-concept phase and assess their future viability in each of their businesses.