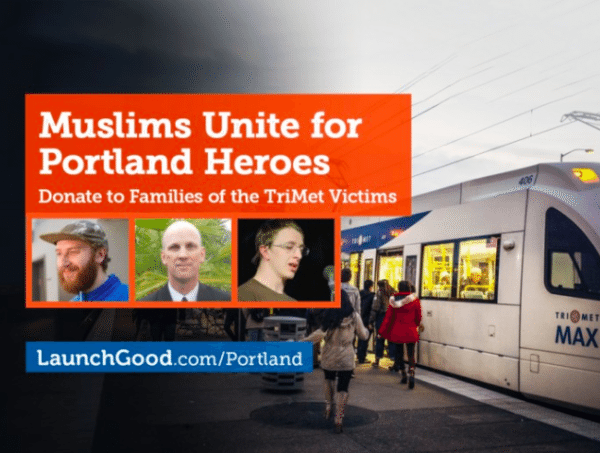 At this writing, donation-based crowdfunding campaigns LaunchGood and GoFundMe have raised more than a combined $700,000 from over 15,000 people for the three men who stood up for two Muslim women being harassed by Jeremy Joseph Christian.
Christian killed Ricky John Best, 53, and Taliesin Myrddin Namkai Meche, 23.  A third victim, Micah David-Cole Fletcher, 21, was being treated for serious injuries, but the police indicated that his wounds were not considered life-threatening. The New York Times reported:
"[T]he Portland police said the attacker, who was identified as Jeremy Joseph Christian, 35, of North Portland, Ore., had been booked into the Multnomah County Jail on charges that included two counts of aggravated murder. The police also said Mr. Christian will be arraigned on Tuesday and could face additional charges.
'The episode began on Friday when the three men were attacked on a Portland commuter train as they tried to calm Mr. Christian, who, the police said, was ranting and talking disparagingly about the women, one wearing a hijab. The police added that the two women, who were not injured, left the scene and were later identified and contacted by investigators."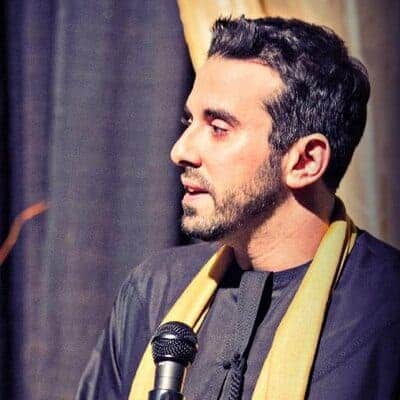 Funding from LaunchGood's Muslims Unite for Portland Heroes which is co-managed by  directors of two 501(c)(3) non-profit organizations, Wajdi Said of the Muslim Education Trust (MET) and Tarek El-Messidi of CelebrateMercy, will help with the immediate, short-term needs of the grieving families, including funeral expenses, according to the campaign.  If needed, funds will also help with the medical bills of Micah David-Cole Fletcher (who is currently hospitalized). After all immediate expenses such as funerals are covered, extra funds will go toward long-term expenses of the families, including Best's wife and four children.  All proceeds from this campaign will be collected by CelebrateMercy and distributed to the families locally by MET. Donations are tax-exempt. In two days more than $373,300 has been raised by over 7,596 people toward the $400K campaign goal.
Last year Tarek El-Messidi also synced with LaunchGood to organize crowdfunding efforts in San Bernardino on behalf of CelebrateMercy.
Have a crowdfunding offering you'd like to share? Submit an offering for consideration using our Submit a Tip form and we may share it on our site!