Less than one week after launching the Phoenix Point crowdfunding campaign on Fig, video game studio, Snapshot Games, has successfully secured the project's initial $500,000 funding target thanks to nearly 6,900 backers.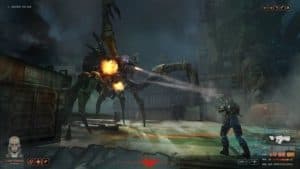 Phoenix Point is described as a turn-based tactics and world-based strategy sci-fi game. The game's story reads:
"The spread of alien Pandoravirus was an unimaginable extinction event, nearly wiping out all human life. The fortunate majority were quickly killed off by the virus, but some were mutated by the aggressive virus, which attacks human DNA sequences and imbeds its own transformative DNA, thereby mutating humans into horrifically disfigured alien species with the ability to clone. Those who somehow survived gather in isolated havens spread throughout the world, with several of the largest and most powerful factions of radically contrasting ideologies controlling most of the world's resources."
Phoenix Point was notably created by Julian Gollop, the veteran designer of the original X-COM games, and David Kaye, the founder of Gaming Insiders. According to Snapshot Games, Phoenix Point draws inspiration from a deep pool of talented developers from companies such as Ubisoft Sofia and Crytek Black Sea, and games such as XCOM 2 and X-COM Apocalypse. Phoenix Point is expected to release in the fourth quarter of 2018 for PC, MAC, and Linux.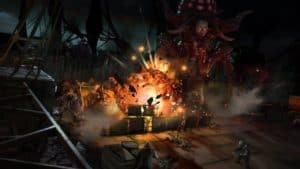 As part of the campaign, Snapshot Games is also offering returns from the upcoming game. The gaming studio did reveal more details if it receives enough interest:
"This offering may or may not be available to non-accredited investors depending on how much demand we receive, and certain other factors. If we receive sufficient interest for this security, we will file with the Securities and Exchange Commission (SEC) to make this investment open to both accredited and non-accredited investors!"

As previously reported, Fig Publishing is a unique operation by allowing investors to participate in the success of video games by generating dividends driven by the popularity of a game.Fig enlisted the assistance of Ellenoff, Grossman & Schole (EGS), a prominent Manhattan law firm to help manage the Form 1-A (the document an issuer must supply to the SEC to receive an approval to sell securities under the exemption) qualification process. EGS explained:
"Fig is a video game publisher, and wanted to raise money for its publishing business while also giving investors an opportunity to participate in the future economic performance of a particular game."
Here's how the process works:
Fig issues a series of preferred stock that is associated with a particular game under development.
Fig takes the proceeds of that offering into its own funds.
Fig uses its funds to support the development and publishing of that particular game as well as all the other development support and publishing efforts Fig is undertaking for other games.
If and when the particular game associated with that series of preferred stock is successfully developed and launched, Fig will pay a dividend to the holders of that preferred stock, based on the revenue share that Fig receives from the sales of that particular game.
Have a crowdfunding offering you'd like to share? Submit an offering for consideration using our Submit a Tip form and we may share it on our site!

Sponsored Links by DQ Promote