SeedLegals is a Legaltech platform for startup funding rounds. The UK-based platform lets startups and investors complete all the legal documents for their funding round. Typically these can take months. SeedLegals can complete in in a matter of days. Only recently launched, SeedLegals has received recognition as a 2017 Red Herring Top 100 Europe Winner.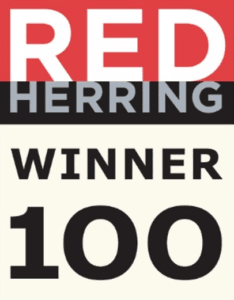 Since 1996, Red Herring Top 100 Europe has highlighted outstanding entrepreneurs and promising companies. It selects the award winners from approximately 1,200 privately financed companies each year in the European Region. Red Herring notes they were early in recognizing companies like Alibaba, Facebook, Google and more. This year, Alex Vieux, CEO of Red Herring, said it was the toughest choice in years due to the proliferation of so many incredible startups and entrepreneurs.
The development of Seedlegals was a joint effort between Anthony Rose, serial entrepreneur and creator of BBC iPlayer, and Laurent Laffy, career VC, serial angel investor, who was also the first investor in Lastminute.com.
The SeedLegals process is described as incredibly simple. Once all investors have 'clicked-to-sign', the funding round is complete, and all details are filed ready for the next round. The platform is open to the possibility for a 'continuous funding' model where investment doesn't need to be treated as a round at all. Investors can be seamlessly added to a company at any time. SeedLegals price point stands at £1600 undercutting standard legal fees for funding rounds of between £2000 and £5000.