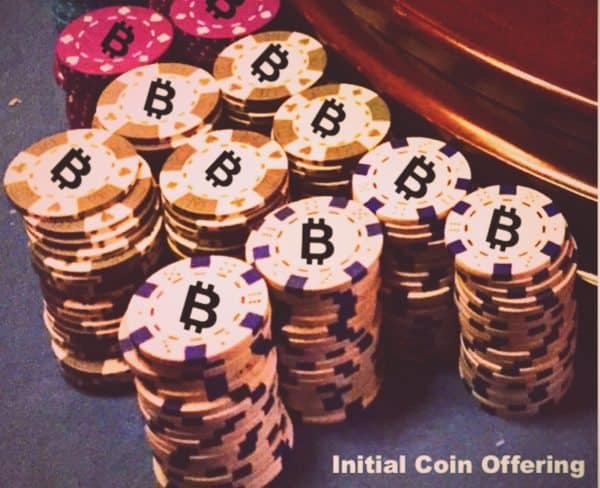 ---
Initial coin offerings (ICOs) have been making headlines lately. Just last week, news broke that Gnosis sold out of its offering in under 10 minutes raising over $12 million and putting its valuation at over $300 million. Yesterday, Cryptocoins News reported that since Gnosis' ICO last week it has now tripled in value pushing the company's valuation to nearly $1 billion. Given the exponential growth of ICOs in the last few years, many are speculating whether the market is at risk of becoming a bubble.
What Are ICOs?
ICOs are similar to IPOs in that the company is
offering something to the public for the first time with the goal of raising capital. However, instead of offering shares of stock to the public, the company, usually a startup involved in blockchain technology, develops a cryptocurrency (the most well-known being bitcoin) for sale to the public, which can then be bought and sold on cryptocurrency exchanges online. The value of the cryptocurrency, and by extension the company's value, is determined by its finite supply and market demand. For example, Ethereum, an open-source decentralized software platform, developed its cryptocurrency Ether, which is based on Ethereum's blockchain technology, back in 2014. Ethereum used a presale to gauge interest in Ether and raised $18 million. When Ether was finally opened to the public it began trading for around $3 per coin. Today, Ether is trading at over $90. These huge jumps in prices along with the growing number of ICOs have led many to believe the ICO market is becoming or has already become a bubble.
Will the Bubble Burst?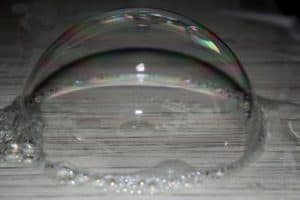 One of the main reasons why experts believe ICOs are in a bubble that will soon burst is the clear lack of regulation. Since ICOs are so new and difficult to track, regulators have been slow to react which has created risks of fraud, scams, and companies folding (see Mt. Gox in 2014).  This lack of regulation has led to an extremely volatile market, as can be seen in the huge surges in prices lately. More importantly, however, many fear that future regulation will restrict the market causing prices to plummet. Most notably, in the US, the SEC has yet to weigh in on ICOs which has insiders worried as they believe the SEC will come down too hard.
Even if the bubble does burst, some experts aren't worried. An article published in the Economist likens the ICO bubble to the South Sea bubble in the early 18th century in Britain: prices may plummet in the short-term but it was just the first step toward innovation. The best innovators will likely succeed regardless of whether the ICO market bursts. There's still money to be made even if it is a bubble; people will just have to be smart about what ICOs to invest in, which is true of any investment.
Have a crowdfunding offering you'd like to share? Submit an offering for consideration using our Submit a Tip form and we may share it on our site!