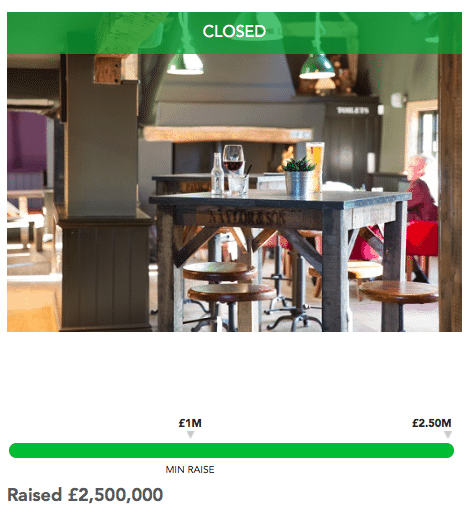 Hot off the press! UK crowdfunding platform Downing Crowd quickly raised £2.5 million for the redevelopment of a historic pub in Berkshire owned by Oakman Property Ltd. Specific details are not yet available, apart from yesterday's release. Downing Crowd is part of Downing LLP, an FCA authorized and regulated investment manager with over 20 years of experience, 35,000 investors and in excess of £800 million of funds under management, £200 million of which are in asset-backed businesses. Multi-award winning Oakman Inns & Restaurants, the new management behind the Royal Foresters pub site, is embarking on a total renovation and refurbishment of the existing site into a high-quality pub restaurant with letting rooms, subject to obtaining the necessary planning permissions.  Oakman Inns has committed to invest £3.5m in developing the site, subject to planning permission being received.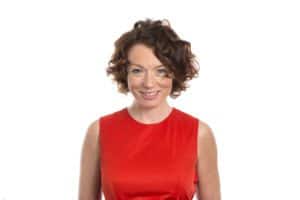 "At Downing Crowd we only invest in established UK businesses, making our Crowd Bonds a great way to see your money make an impact in your local area. Downing already has expertise investing in the UK pub sector, having provided more than £85m funding support for 60 pubs across the UK over the last 15-years. And the wealth of sector experience that Oakman Inns brings to the company really sets this particular business apart,"  clarified Downing Crowd Head of Crowdfunding Julia Groves. "Over a million people have now invested through a crowdfunding platform in the UK[2]but, despite its growing popularity, the different kinds of crowdfunding tend to all get labelled as 'extremely risky'. In fact, Crowd Bonds are a simple type of securitised investment and, provided investors fully understand the relevant risks compared to savings accounts, they can potentially offer attractive returns in the current climate of low interest rates and rising inflation."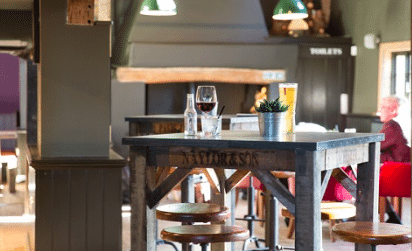 Downing Crowd Bonds are a type of investment-based crowdfunding that allow investors to lend directly to a wide range of UK businesses via bonds that are secured against a company's assets. This security seeks to reduce investor risk by enabling Downing, as Security Trustee, the right to sell these assets if the Borrower defaults on the Bond. Investors in this latest £2.5m crowdfunding raise, known as the Royal Foresters Pub Bond, can potentially earn up to 7.5%[1] p.a. interest over a period of up to 18 months. This is a higher interest rate than is typically offered on Crowd Bonds, reflecting the higher risks involved as Royal Foresters is not yet trading. The Royal Foresters Pub Bond is also available through Downing Crowd's newly launched Innovative Finance ISA tax wrapper, which allows investors to earn tax-free interest.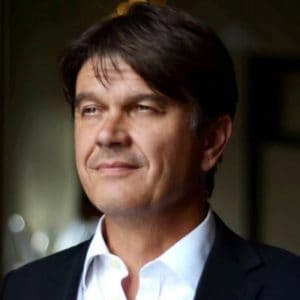 "It's a privilege to be able to breathe new life into the historic Royal Foresters site that was once at the heart of the local community," added Oakman Inns and Director of Oakman Property Limited Founder and CEO Peter Borg-Neal. "Crowdfunding investors are helping make this a reality and we are excited to be working again with Downing on this latest project. We'll also focus on creating local jobs along the way and helping with the community's wider sustainability efforts, highlighted by our top rating from the Sustainable Restaurant Association."
Downing Crowd already possesses a strong relationship with Oakman Inns, having previously raised £4.47m through crowdfunding for other sites managed by Oakman Inns, including The Akeman in Tring, Hertfordshire, and more recently a Grade II listed pub restaurant renovation in Olney, Hertfordshire. Oakman Inns manages an estate of 18 trading pub restaurants located across the Home Counties and Midlands, and in 2017 was voted eighth best company to work for in the UK by the Sunday Times in the mid-size category. The company has a well-established history of creating attractive venues with great service and delicious high quality food and drink, while also engaging with sustainability efforts in the wider local community. More details to follow regarding this immediate close.
Have a crowdfunding offering you'd like to share? Submit an offering for consideration using our Submit a Tip form and we may share it on our site!