---
WeChat Enters the U.S. Market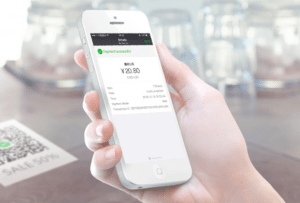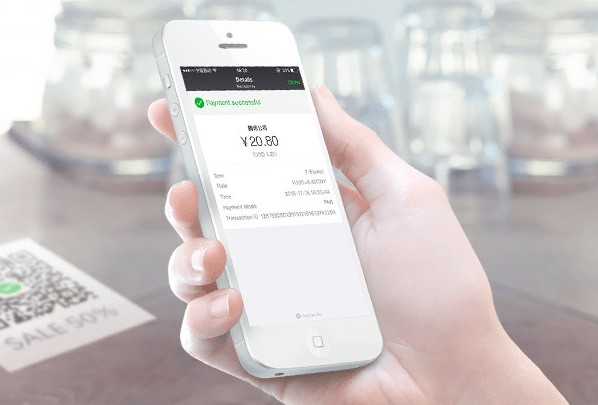 WeChat Pay, one of the biggest mobile payment platforms in mainland China, has boosted its cross-border business by entering the U.S. market.
With the backing of China's largest social networking app WeChat, which now claims more than 889 million monthly active users globally, this payment giant is going to take this service to the US through a partnership with Silicon Valley-based mobile payment startup CITCON. WeChat users in the US will be able to enjoy the same cashless experiences as in China, with the payment tool even supporting RMB settlement.
In a move that is expected to promote businesses of local merchants, WeChat Pay opened a channel for membership card applications when customers pay through WeChat. After paying for their goods through the platform, they will receive information from local merchants' WeChat official accounts automatically on becoming a member. The membership will offer customers access to the vendors' latest activities, while at the same time help local merchants gain new followers and promote their businesses.
WeChat is having a tough time on expanding overseas market. WeChat Pay will first target Chinese tourists and students in US, and the service is expected to cover rent payment, transportation services and travel products.
At present, WeChat Pay is available in 15 countries and regions for payment in 12 currencies. (Source: WEMONEY)
Ant Financial: China's Young Generation is Becoming the Main Driver of the Consumer Credit Market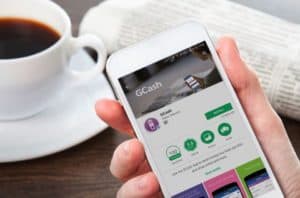 The traditional frugality of Chinese people and their high rate of household savings are being challenged by the younger generation, who are motivated to spend with borrowed money, Alibaba's Ant Financial said in a Consumer Report released on China's Youth Day.
One in four of those aged between 18 and 27 use pay-by-credit services Ant Check Later, a personal loan and installment service under e-payment provider Ant Financial Services Group, as these freer spenders form the very core of the country's burgeoning consumer-credit landscape.
People born in the 1990s constitute 47.3 percent of the platform's registered users. Among them, nearly 40 percent prioritized the service as a payment option over its sister service Alipay, China's largest mobile wallet by market share. This is 11.9 percentage points higher than those born before 1985.
Ant Check Later extends consumer credit ranging from 500 yuan ($72) to 50,000 yuan based on its risk assessment of customers using big data analysis. Credit is interest-free for up to 41 days.
The report also said 99 percent of the young consumers can repay borrowed money on time, partly because the troves of consumer data through online transactions could help vendors screen out those with a bad credit history.
Since January 2015, in collaboration with Taobao and Tmall, Ant Small and Micro Financial Services launched the product Ant Check Later, whereby users could buy on credit on Taobao and Tmall in order to achieve the online shopping fantasy; that is, "buy this month, pay the next". (Source: DTcaijing)
Baidu Financial Launches Consumer Mortgage Products as Part of its Consumer Credit Market Expansion Plan
Baidu Financial has announced to launch new consumer mortgage products with the aim of encroaching on consumer credit market.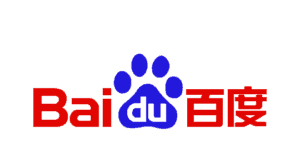 According to the announcement, users can access Baidu's consumer mortgage service via Baidu Financial app or the website, removing the hassle of a traditionally phone and paper-based process. Whether a first-time user or professional investors, Baidu's technology-led mortgage service has been designed to enable users to receive reference quotes in a remarkably short period of time. As well as managing Baidu Financial users' mortgage application from start to finish, once a mortgage has been secured, Baidu will automatically monitor the mortgage and provide alerts when potential risks emerge during this process.
The interest rate of the new product is much lower than other micro credit companies' products, and the loan term reaches a length of 60 months.
Baidu Financial focused on educational credit product. It has cooperated with around 3000 educational institutions, and there are more than 3000 students applying for education loans through Baidu Financial every day. It is predicted that the users of Baidu educational credit will exceed 1 million in 2017. (Source: weiyangx)
National Committee of Experts on Internet Finance Security Technology Releases Criteria of Rating for P2P Lending Platforms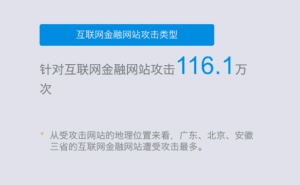 On May 2, the National Committee of Experts on Internet Finance Security Technology, which was sponsored by the National Internet Emergency Center and the Internet Society of China, released a piece of evaluation criterion for P2P online lending platforms.
According to the announcement, a key challenge for personal investors in P2P lending market places is the effective allocation of their money across different loans by accurately assessing the credit risk of each platforms. The original rating-based assessment standards cannot meet the needs of individual investors in P2P lending.
The rating standards mainly include five aspects: corporate strength, enterprise qualification, operation indices, cyber security and social reflection. The Committee will call on P2P platforms to volunteer for the assessment. At present, Eloancn, China Everbright Bank Yun Fu and some other platforms have participated in the assessment process. (Source: Sohu)
LeEco Acquires Insurance and Fund Consignment Licenses

In another attempt to secure a firm grasp on China's Fintech market, Chinese tech conglomerate LeEco has turned its next venture towards insurance and fund consignment. Since 2015, LeEco has got several financial licenses on various fields: micro credit, private placement, insurance and fund. Specially, LeEco is trying to build a fintech ecosystem, which covers micro finance, equity management, fund and insurance sales.
However, LeEco has been experiencing a tough time since the beginning of this year. The company has cut staff in China, the United States and India. Local media said it was scaling back plans in Russia. Trading in shares of the listed unit, which posted a 3 percent drop in 2016 net profit on Wednesday, is currently halted. (Source: Sina)
---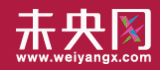 WeiyangX is the most influential website focusing on fintech in China. The site covers the latest news, industry data analysis, business practices, and in-depth fintech cases in fintech. WeiyangX is incubated by Fintech Lab. Founded by Tsinghua University's People's Bank of China (PBC) School of Finance in 2012, the Fintech Lab is the first and leading research entity dedicated to leading best practices, promoting interdisciplinary innovation, and encouraging entrepreneurship in the field of fintech through scientific research and innovative project incubation.

Sponsored Links by DQ Promote