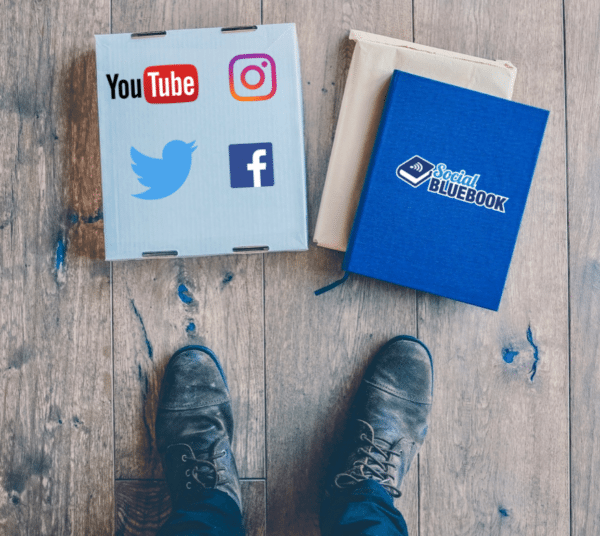 The world of advertising and promotion is changing. Back in the day your purchased the space in print or a commercial on broadcast and that was it. The advent of digital media threw all of the old rules out and a new era of advertising set in accompanied by the ubiquity of the internet. The digital realm also ushered in a landscape where anyone could be a content creator. The old gatekeepers of traditional media were seconded by the popularity of new media personas that quickly became  viable brands. Agencies soon realized their business had changed and they moved in to get their cut of the action. This is where Social Bluebook steps in as they realized there was a better way to match advertiser to content where creators kept more of their money instead of forking it over to some suite on Madison avenue.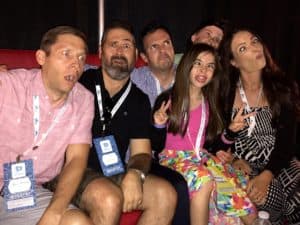 In 2014, Social Bluebook was founded by Chad Sahley with the help of co-founder Sam Michie with the goal of constructing a new model that recognizes creators' real worth and provides them with tools to grow their businesses. The concept is to create a marketplace where advertisers, including really big brands, can connect with some of the most popular creators on YouTube, Instagram, Facebook and Twitter. The platform calculates a value based off of social media metrics and suggests a price for branded content deals. For advertisers Social Bluebook can be a one stop shop to select the creator that matches your desired promotion.
Today, Social Bluebook claims more than 100,000 creators with an aggregate reach of 5.5 billion viewers. That's a lot. The platform recently announced it was adding 300 creators a day.
Today, Social Bluebook is looking to grow even faster. To accomplish that goal, they need to raise capital and the founders have decided that crowdfunding under Reg A+ is the best vehicle to raise the funds. Social Bluebook states:
"Just like social media brings people together and serves as a platform for like-minded individuals to connect, paving the way for creators to make and share content, equity crowdfunding has paved the way for like-minded people to come together and rally behind great entrepreneurs like Chad Sahley with impactful ideas like Social Bluebook."
Social Bluebook initially launched the offer directly to their users and raised over $1 million. Now the offer is listed on StartEngine where they hope to raise up to $12 million.
Recently Crowdfund Insider connected with Sam Michie to learn more about their crowdfunding experience and their expectations for the future of Social Bluebook.
---
Crowdfund Insider: When did you discover Reg A+ and how did you decide to use the updated securities exemption to raise money for Social Bluebook? Have you previously raised outside funding? If yes – how much and how?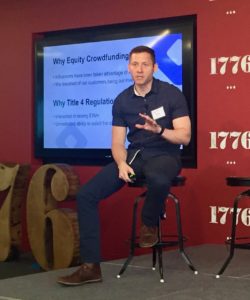 Sam Michie: Since our company's founding, we dreamed of having our customers, social media content creators, own our business with us. We've known since the beginning that in order for us to be successful we would need their support. When we first learned of Reg A+ in May 2016, we jumped at the opportunity. We knew we were on the forefront of new capital raising mechanism that would allow not just the wealthy to invest but any one of our users that sees the world the way we do.
Crowdfund Insider: How long has it taken you to put everything together and get the offer up and running? Has the entire process been more or less expensive than you expected?
Sam Michie: Let me first preface by saying that when we were first starting the process we knew full well we were entering uncharted waters as there hadn't been very many companies had qualified at that time.
From start to finish the qualification process took about 10 months. This was longer than we anticipated, we had budgeted about 7 months from start to SEC qualification. In particular, the Form 1-A review process with the SEC took longer than expected.
From a cost budgeting perspective, It may have been slightly more expensive and we anticipated, as most long-term projects are, but for the most part there really haven't been many surprises. What, what any company who is going down this path understand is that reggae Plus is neither fast, cheap, nor easy. at the end of the day it's passion for why you're doing what you're doing that will carry you through the qualification process.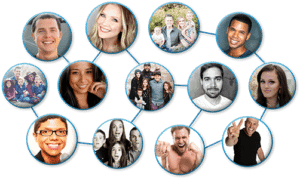 Crowdfund Insider: You decided to use your own website to raise the funding instead of a crowdfunding platform. Why did you decide to go this route and how is it working out?
Sam Michie: The choice was made initially to forgo the use a public crowdfunding portal. We didn't feel that any of the big crowdfunding platforms provided much by way of new investors who would be interested in our deal because we thought most of the dollars coming in would be from our own customer base it was thought that sending them to someone else's platform could potentially be confusing to the end user.
Just recently we've decided to make a switch to the StartEngine platform. The change was made because it provided a significant technology upgrade and should automate a portion of some of the more manual pain points that burdened our investor relations team.
Crowdfund Insider: Can you provide a status on funding to date? And how many of these investors are Social Bluebook users?
Sam Michie: To date the campaign is currently funded at $1,186,322. This number includes net new proceeds from new investors, investments from the directors and officers of the company, and the conversion of $1,098,000 of outstanding convertible promissory notes. Of the net new investments ~75% of the investors are users of the system.
Crowdfund Insider: How will you use the funding you raise?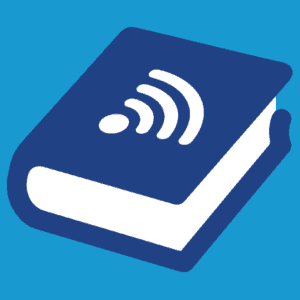 Sam Michie: We intend to utilize our new funding in the following ways:
Professional Service fees – We will incur professional fees including legal, accounting, and other consulting fees.
Marketing/Sales Expenses – We will incur monthly advertising expenses, which includes marketing and promotion for on-boarding our two types of users, creators and advertisers. Funds will be budgeted for the executive team and select employees to attend and sponsor strategic social media conferences like Playlist Live, Vidcon, and Buffer festival. We intend to launch targeted influencer marketing campaigns brokered and managed through Social Bluebook to raise product awareness. Marketing budget will be allocated for general press outreach and major public announcements.
Payroll Expenses – We will apply these proceeds to new hires (i.e. programmers, graphic designers, QA, customer support, etc.) as well as maintain our current payroll and increase our officers' salaries to a market rate.
Strategic Acquisitions – We will pursue select acquisitions on a delayed timeline and with terms biased to earn-out provisions and stock for the acquisitions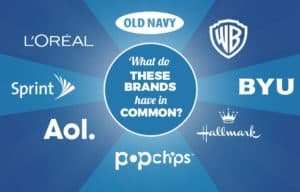 Crowdfund Insider: How is platform growth progressing financially this year and what type of advertisers have signed up? What about content creators?
Sam Michie: Management is very encouraged by the growth of the platform and its revenues. Social Bluebook Marketplace, still effectively in beta, is an online platform for advertisers in creators to make deals. For successful transactions conducted on the site, Social Bluebook receives a 12.5% transaction fee. In 2017, the company is seeing twice as many transactions take place on the platform with five times the number of offers being made.
Advertisers include a wide variety from Fortune 500 companies down to small e-commerce sites run by a single employee. Regardless of size, all advertisers are vetted before given access to start connecting with creators. You'll find creators of all sizes as well. Social Bluebook doesn't currently set a limit on the number of followers required to join as a creator.
Crowdfund Insider: How much competition do you have in the market?
Sam Michie: The social media influencer community is a dynamic and rapidly expanding marketplace with companies in direct and indirect competition with us, such as IZEA. Most of our competitors appear to be focused only on outreach to brands (advertisers), offering services to help them to identify and contact content creators. That contrasts with our core philosophy, "Content Creator First." Consequently, we have built the Social Bluebook platform to not only be easy for content creators to use, but also to give them additional information to substantiate their value. We will continue to focus on the content creator community and will provide tools to educate, connect, and encourage collaboration with advertisers and other content creators.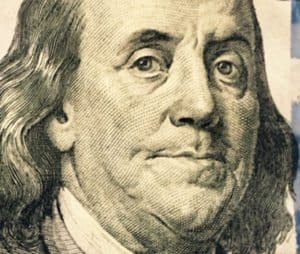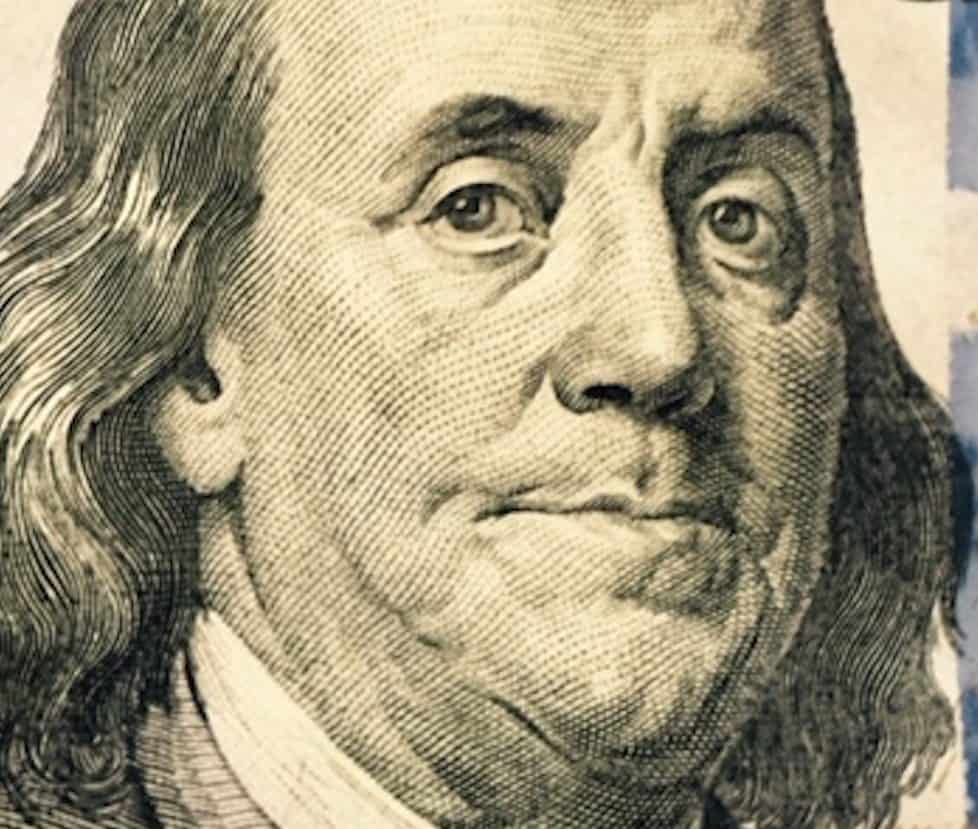 Crowdfund Insider: What are your expectations for an exit or liquidity event? An IPO? M&A?
Sam Michie: Hard to say, presently we are focused on creating shareholder value, which means continuously creating new features for our Social Bluebook users, generating further revenue, and increasing company valuation. As we create value in the company, the company's valuation itself should increase. Our goal is to keep growing long into the future.
Have a crowdfunding offering you'd like to share? Submit an offering for consideration using our Submit a Tip form and we may share it on our site!