Real estate lending platform Patch of Land announced on Wednesday it has expanded its senior warehouse debt facility with private investment firm SF Capital from $10 million to $30 million.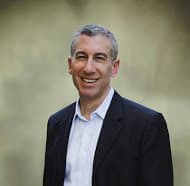 According to Patch of Land, the expanded debt facility will provide it with greater flexibility in funding loans to support its growing mortgage loan origination volume. The funding portal noted that the debt facility also complements its crowdfunding network and enables it to expand its pre-funding efforts to continue to meet real estate investors' lending needs. Sharing more details about the debt facility, Paul Deitch, CEO of Patch of Land, stated:
"SF Capital has been a great partner, and this expanded facility will help Patch of Land continue the growth that has resulted in a very strong year for the company. We continue to scale our business to meet our growing originations volume, and to fill a void in the real estate finance industry by expanding and improving our marketplace, developing new products for various classes of real estate entrepreneurs, and enabling investors from Main Street and Wall Street the opportunity to participate in this attractive asset class."
Neil Wolfson, President of SF Capital Group, also commented:
"SF Capital works to identify and invest in high-quality companies with strong management, unique value propositions, and differentiated product offerings with an ability to scale to profitability within significant target markets. We have been pleased with our ongoing relationship with Patch of Land and are expanding our position because we believe that the company has the ability to significantly grow its top and bottom lines."
Patch of Land then added that with the new debt capacity, it is well positioned to continue scaling loan originations focused on real estate investors that purchase, refinance, and rehab single-family residential properties and small commercial projects in 45 states across the U.S.